Discover San Sebastian bite by bite: A pintxo in every neighborhood
Food and drink
2022 Oct 10
There's no better way to explore our beautiful city than with the palate; savoring and tasting something new around every corner along with everything that the city's streets and neighborhoods have to offer.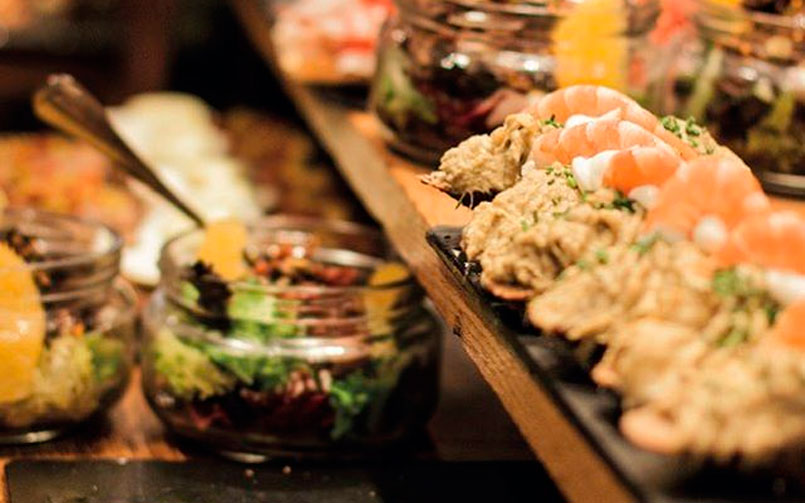 Which is why we want to share a short culinary tour through the city with you today, a great way to discover the best pintxos around at some of the city's most popular spots:
Old Town: "Bar Txepetxa" (Calle Pescadería, 5). Its specialty is anchovies and our favorite pintxo is anchovy with crab cream, foie gras and apple compote.
Gros: "Gure Txoko" (Calle Usandizaga, 5). Ask for the crab bao pintxo, a crispy crab with amazing flavors.
City center: "Narru" (Calle Zubieta, 56). We love their rice with clams and the views over La Concha bay.
Antiguo: "Drinka" (Calle Matia, 50). You can't miss their black rice with squid and the tuna burger.
If you liked this tour, check out more proposals and recommendations in the new "Donosti Foodies" guide. @donostifoodies and www.donostifoodies.com