GROS, the trendy neighborhood!
Donosti Feeling
2020 Feb 28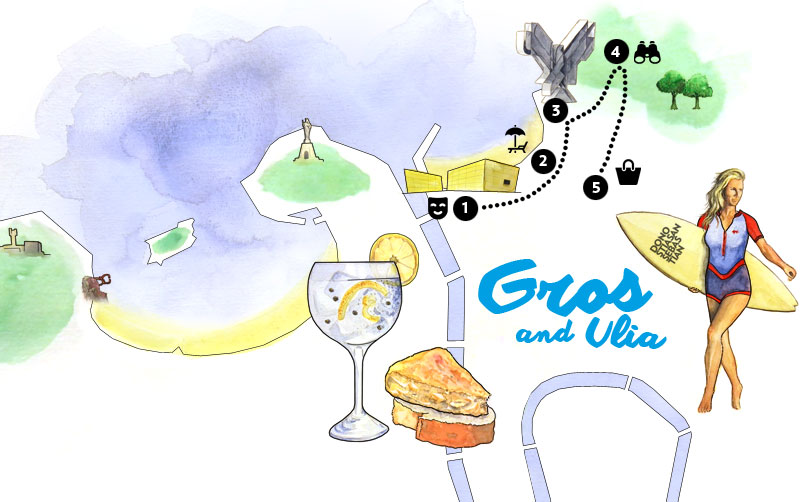 Hi, guys! Today I'm going to talk about Gros, a neighborhood that has recently become quite trendy and is constantly growing. With all these ingredients, it's impossible not to like it!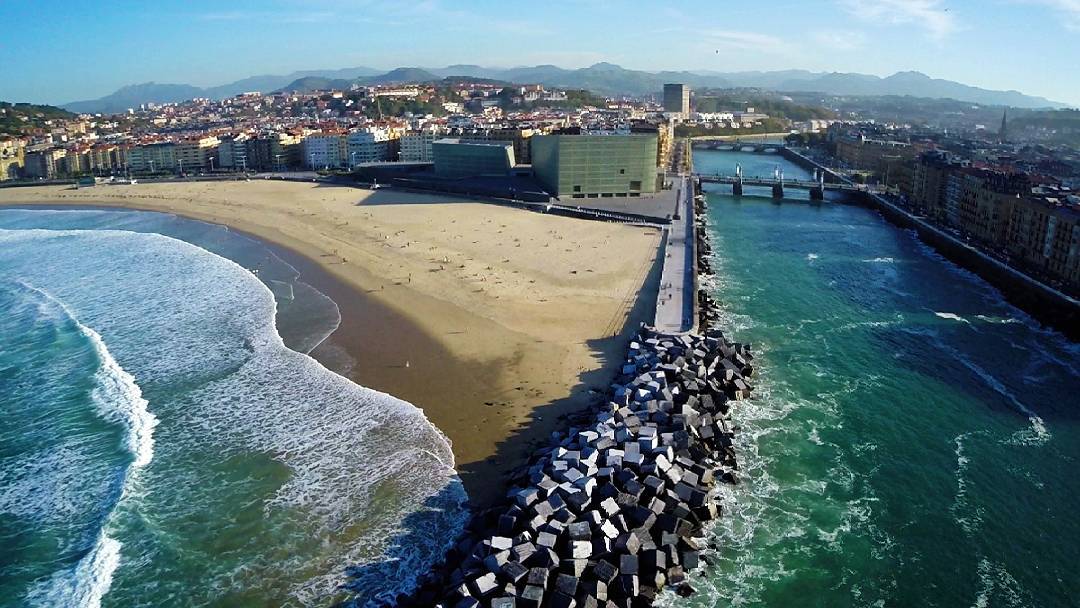 Photo: @Kursaaldonostia
Beach and mountain
First we start by visiting La Zurriola beach. This large beach offers a range of sports, making it a favorite of surfers and young people from all over the world. It starts at Moneo's "Cubes", the Kursaal, and ends at Sagüés (a concert and event venue). In July, the beach is usually turned into one of the outdoor stages for the Jazz Festival, an unbeatable location!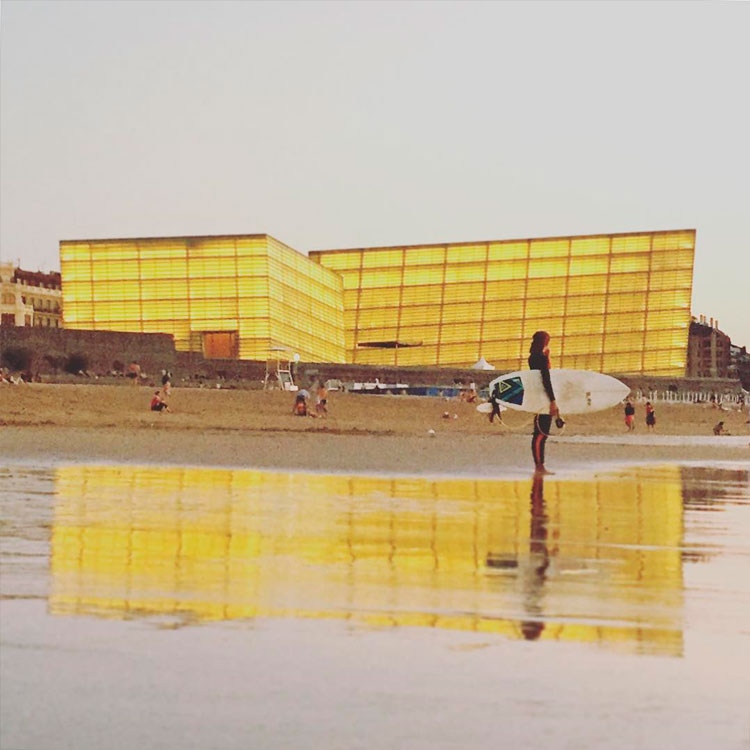 Surf in front of the Kursaal. Photo: @inigogarvi
Conversations in front of the Kursaal. Photo: @jaionecosta
This beautiful walk takes us to Sagüés, where many sit on the wall to enjoy the city's stunning, can't-miss sunsets. And as you look out to see you can see the Paloma de la Paz (The Dove of Peace), Nestor Basterretxea's 7-meter-high sculpture!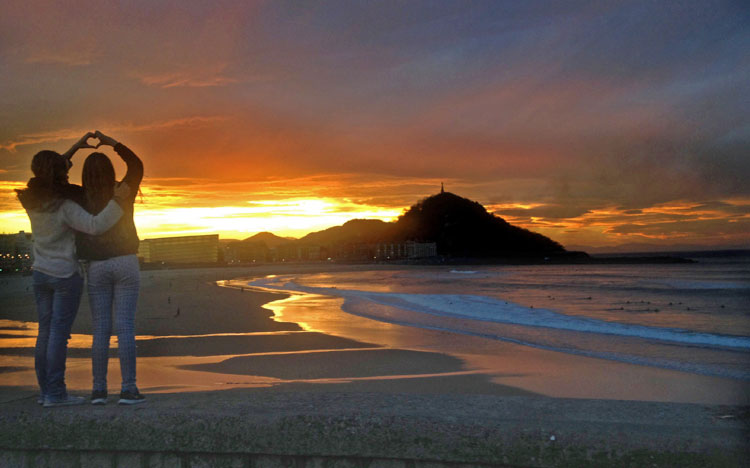 Sunset from the Sagües wall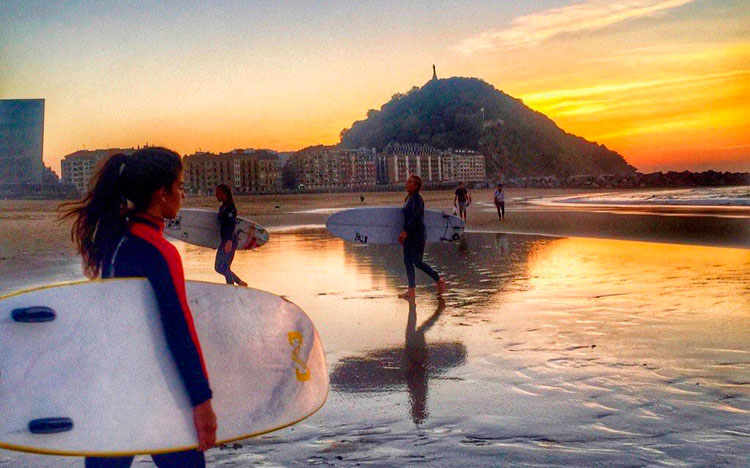 Surf at Zurriola. Photo @sistersandthecity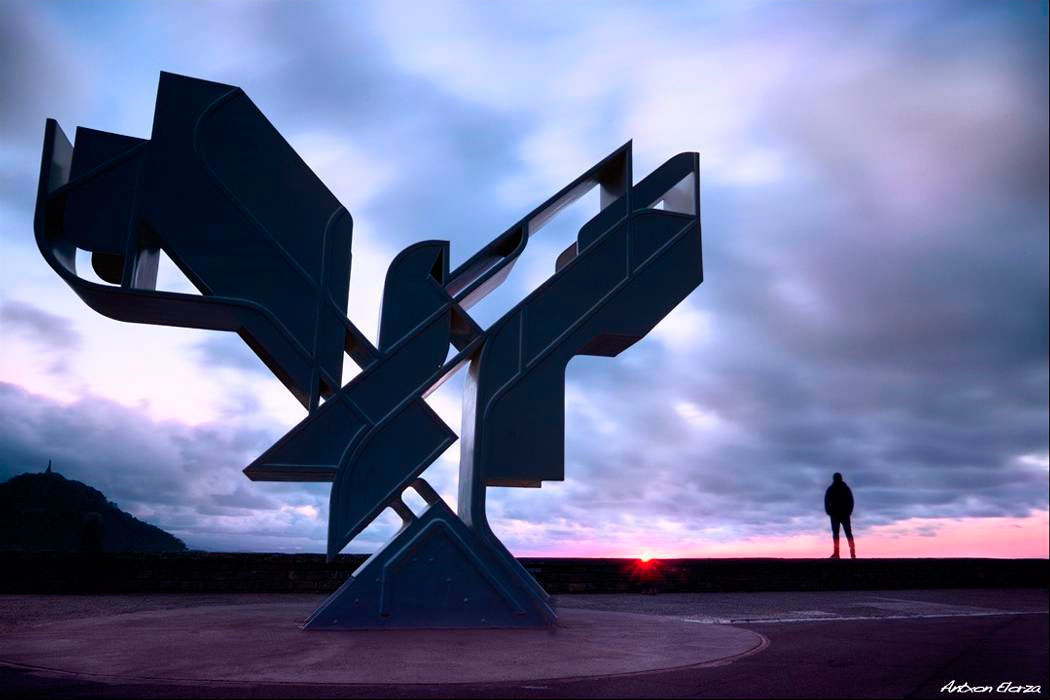 La Paloma de la Paz (The Dove of Peace) by Nestor Basterretxea in Sagüés. Photo @antxon.e / antxonelorza.es
Here we find ourselves at the foot of Mount Ulia, where the Camino de Santiago (Way of St. James) passes. I recommend walking up…it's about a 30 minute climb, but the wonderful views make it well worth it! Your efforts can also be rewarded with a delicious pintxo at the Albergue or at the Merendero de Ulia!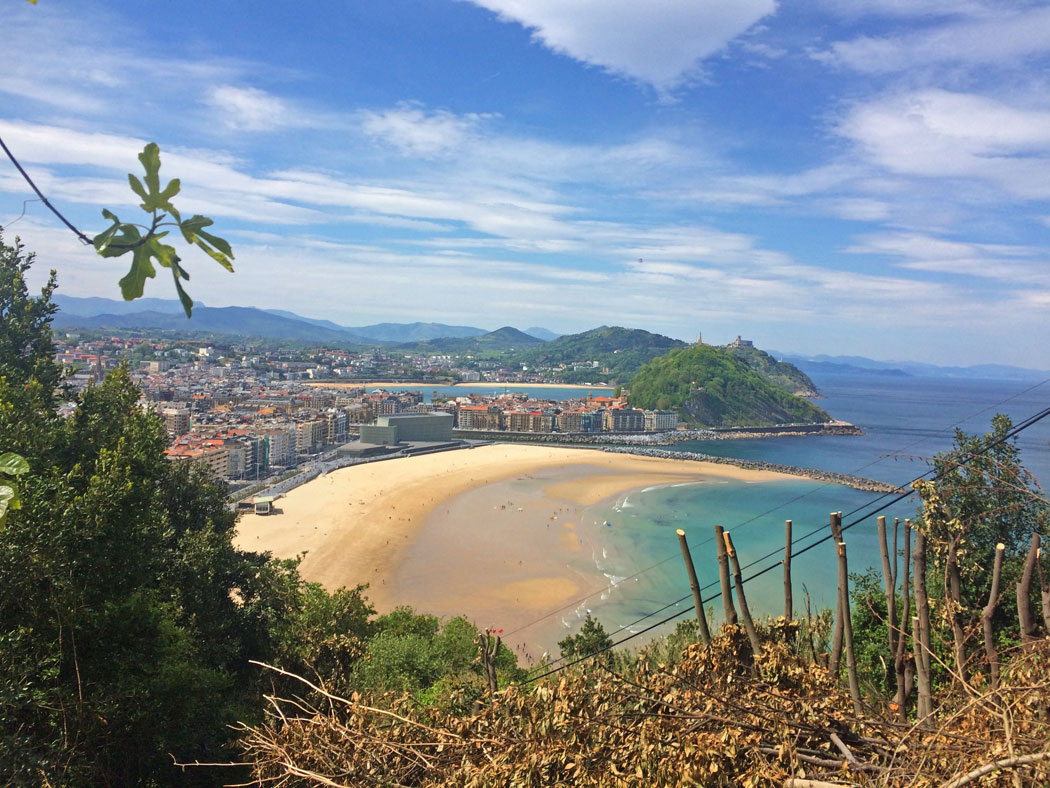 View from the walk up Mount Ulia.
Shopping and pintxo-pote
But we're about more than just beach and surf in Gros; new shops and restaurants continue to bring a wide range of options to the neighborhood, including Sakona Coffee Roaster, where they toast their own coffee, Topa Sukalderia, which fuses Basque and Latin American cuisine, The Loaf Bakery, which bakes artisan breads, Mala Gissona Beer House, where they serve artisan beers, and Papperino Il Gelato, with its homemade ice cream in a range of flavors. You can't miss out on this classic Donostiarra tradition of enjoying some mouth-watering ice cream!
Photo: @sakonacoffee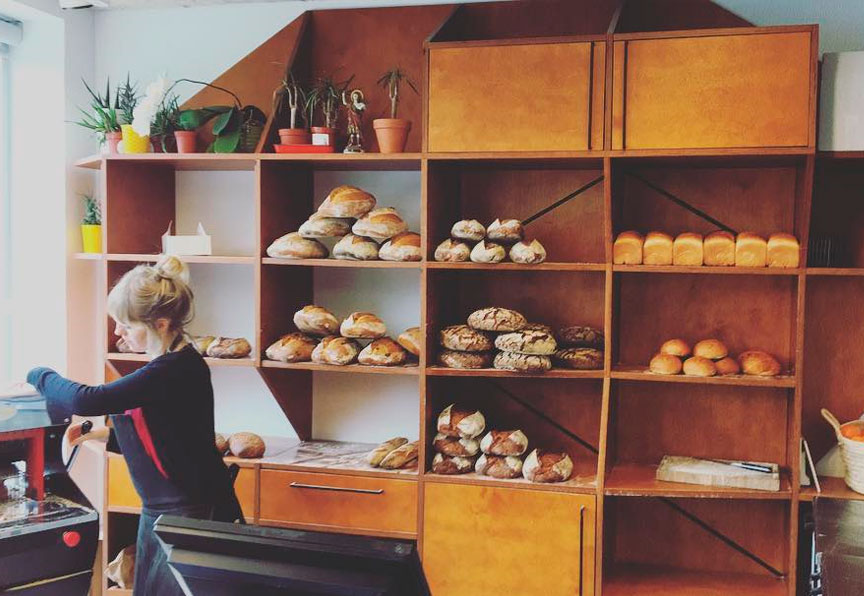 Photo: @theloafbakeries
And you're in luck if you like shopping...Gros is home to many one-of-a-kind shops with a unique style, including local designers and entrepreneurs like Oh la la, Miner, Vintage Closet, The Factory of Colors, Little Lola, Txantxo...and if you're looking for activewear and equipment, visit Izadi, Apaletegi, and the Pukas and Hawaii surf shops. Even the New York Times recommends 5 places for shopping in Gros.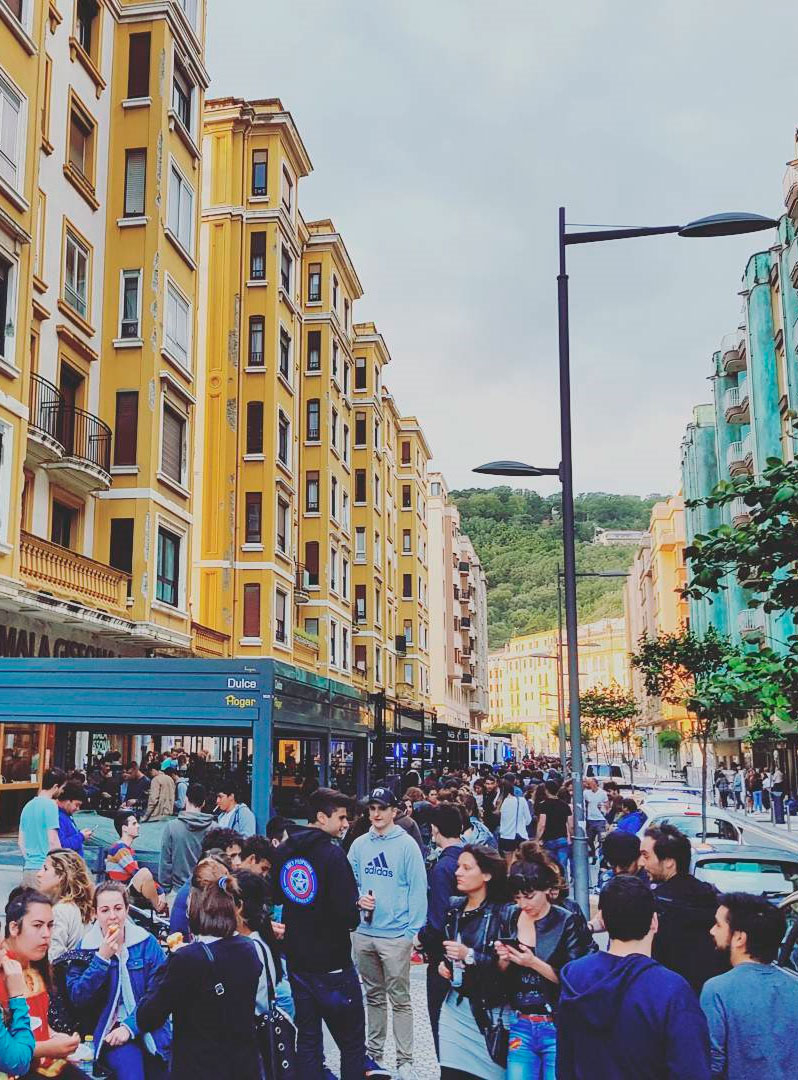 Pintxopote in Gros. Photo: @lukebishopdesign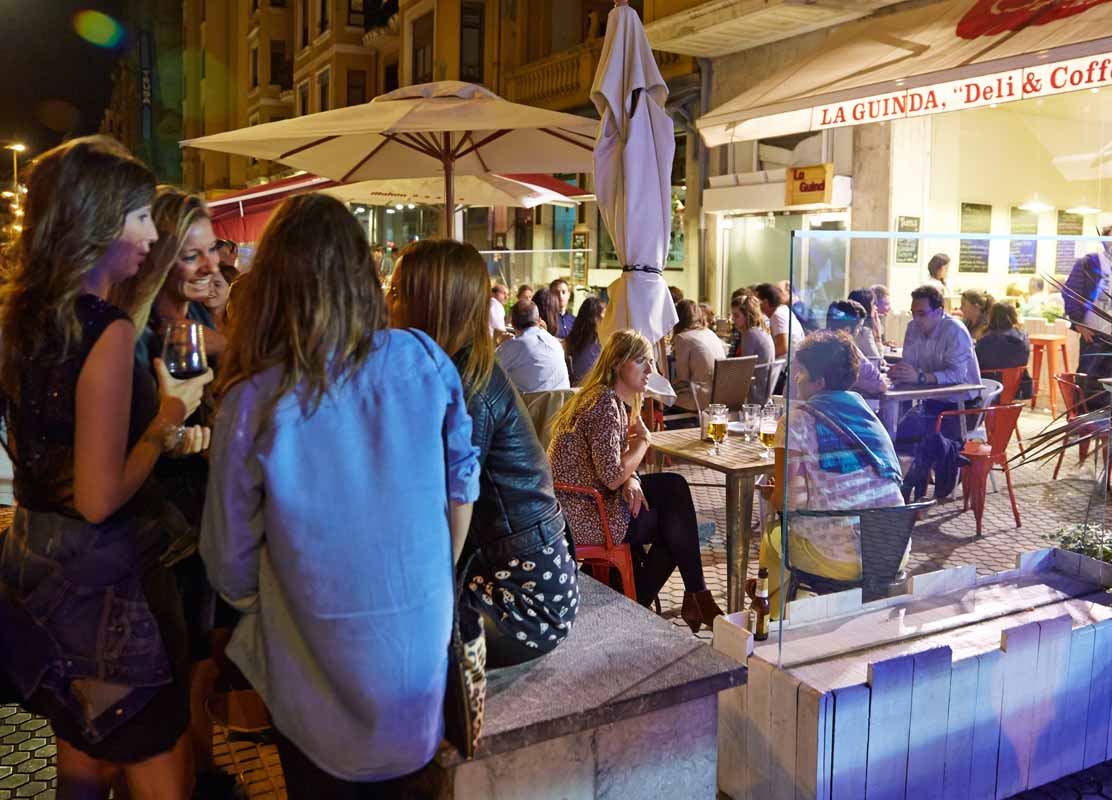 Oh, and of course you can't miss the pintxopote! A drink and a pintxo is just €2 on Thursdays, the perfect mix of pintxos and a fun, youthful atmosphere.
Streets
Av. Zurriola – promenade - (Ni Neu, Picachilla, The Loaf, Ondarra)
Ramon Mª Lili – Sakona
Sagües – bars (Campero, Bar Monpas, El Muro…), Hotel Punta Monpas**
Zabaleta – bars/restaurants (Bar Zabaleta, La Guinda Deli & Coffe, Mil Catas, Mala Gissona Beer House, Essencia Wine Bar&Store, Belgrado…)
Peña y Goñi – restaurants (La Bodega Donostiarra, Ramuntxo Berri, Bodega La Notaria, El Lobo, Restaurante La Tagliatella), Hotel Arrizul Center*
Plz. Cataluña – bars (Portobello, Sukalde, Heladería Papperino Il Gelato (homemade ice cream)
Plz. Zuberoa – bars/restaurants (La Piazzetta de Gros)
Secundino Esnaola – shops (Ohlala, boutiques)
San Francisco – shops
Pº Colón – the façades of homes
Calle Ronda – Hotel Arrizul Congress****
Exploring Gros with Google Maps
Kursaal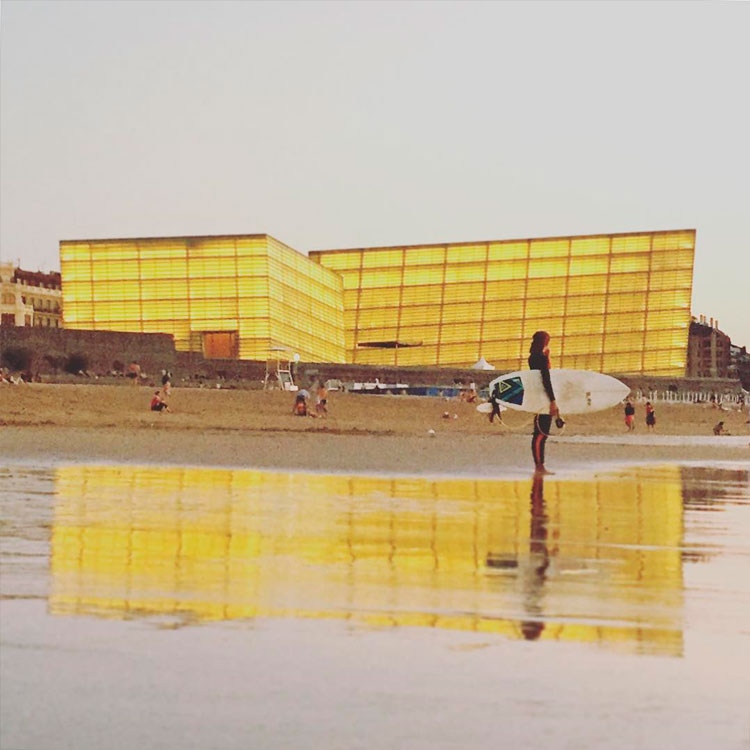 One of the great expressions of contemporary architecture, and a Donostia/San Sebastián landmark, this convention center hosts everything from festivals to a full range of trade fairs…
Known as the "cubes", the building is designed by architect Rafael Moneo and represents "two beached rocks" and offers different events practically every day of the year.
Zurriola beach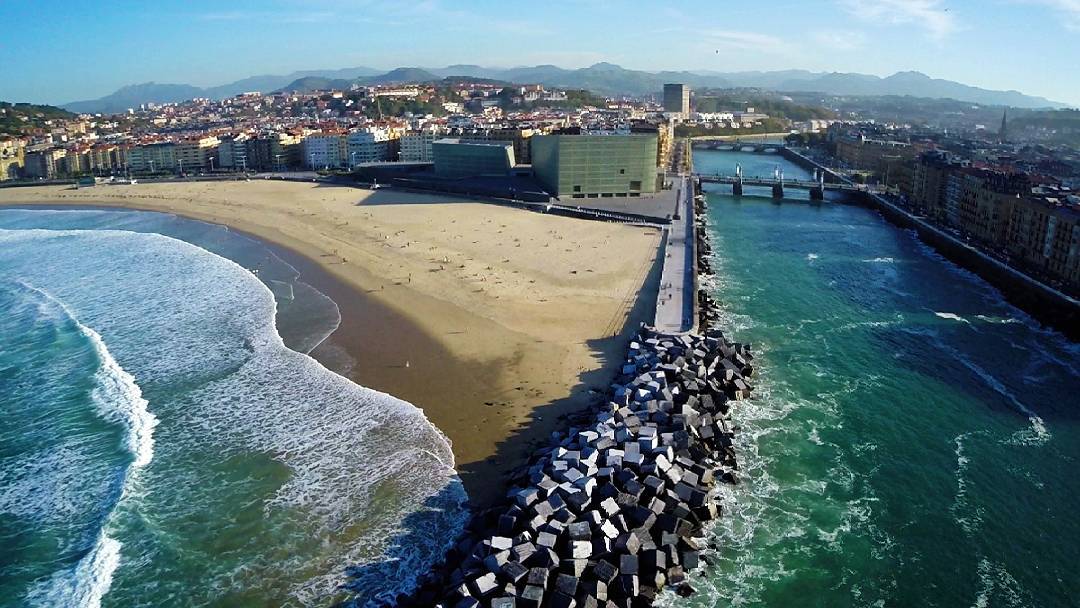 There are three things you're guaranteed to find at Zurriola beach, the busiest beach in Donostia/San Sebastián with a clearly surfer vibe: waves, surfing, and young people.
Located between the Kursaal and Mount Ulía, it has become a favorite destination for surfers and young people from all over the world since its remodel in the mid-90s. Zurriola hosts a packed calendar of surf, volleyball, football and paddle games and competitions year-round.
Paloma de la paz (Dove of peace)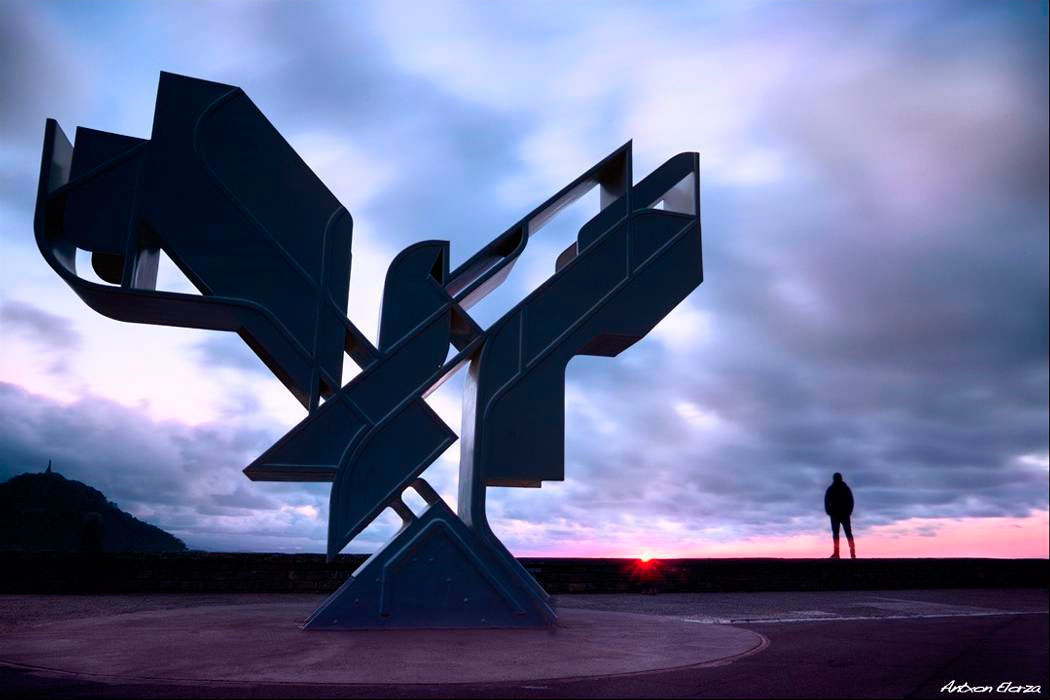 The Paloma de la Paz (The Dove of Peace), a 7-meter high sculpture designed by the Basque sculptor Nestor Basterretxea (Bermeo 1924-2014), stands on the Zurriola beach promenade. It was built in the '80s as a symbol of the city's commitment to peace, freedom and coexistence.
Mount Ulia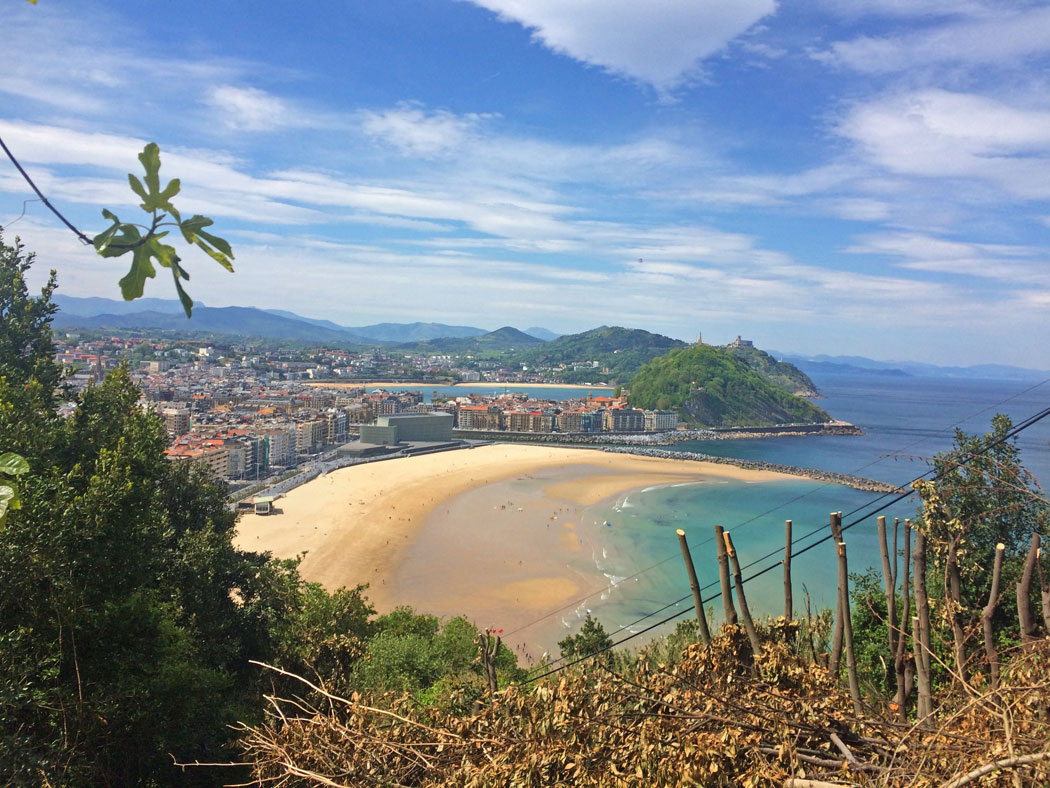 This former watchtower for whale watching was used as a playground for the aristocracy in the early 20th century. Today, it is the city's most important hiking area, as the Camino de Santiago (Way of St. James) passes along the coast. In addition to La Peña del Ballenero and La Peña del Rey, two viewpoints for sighting whales, it has picnic areas, the renovated Albergue de Ulía and incredible views of the city.