NOMADA, ALFOMBRAS Y KILIMS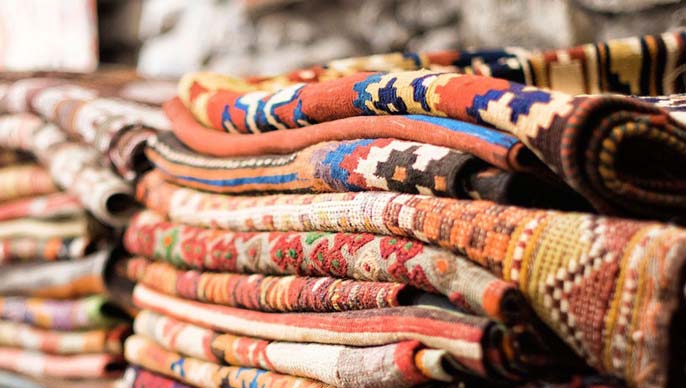 Founded in 1997 In San Sebastian's Old Town, NÓMADA is the only shop in the Basque Country that is specialised in nomadic tribal art. The carpets are bought in the country of origin after a rigorous selection, and the carpets coming from Nepal can be ordered made-to-measure with the colour and a design chosen by the customer.
Through their items, NÓMADA proposes a trip to places such as Iran, Turkey, Afghanistan, Niger, or Tibet. We should stand out the exquisite selection of new and old tribal jewellery, sharing the space with old Japanese textiles, kilims, cushions, music CDs… They also offer Interesting projects on interior design and decoration.