IRULEA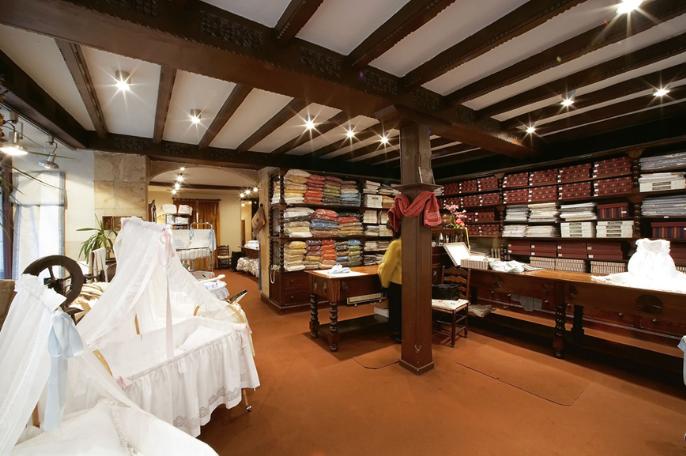 Family company set up in July 1932. Managed nowadays by its third generation, the exquisite perfection in product elaboration and the top-quality of its materials are still its hallmarks.
Located in one of the most typical streets in the Old Town, the Mayor Street, it is decorated in a rustic style, with a wooden structure.
Selling lingerie, crafts bed and table linen, hand-made baby items, table linen embroidered by hand, nightdresses and dressing gowns, lace edgings and material.