"Benditas, todo viene del cielo"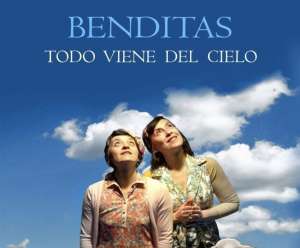 Finalized
Organize:
Zelai Aristi Cultural Centre
Begoña Martín Treviño, Carmen San Esteban (ES)
Two shepherdesses are in the countryside with their flocks when they have, or believe they have, a Marian apparition. Two women and a glow in a conversation about the human and the divine that will pass through reproach, but also understanding and camaraderie.

A delirium between fleas and miracles.
PRICES: 10€ - 7€ - 5€