SUP IN DONOSTIA: THE BEST PADDLERS IN THE WORLD JOIN THE EUROTOUR!
Sport city
2017 Jun 28
The second edition of Eurotour SUP was held in San Sebastián on 17 and 18 June with the participation of the best paddlers in the world who had come from Australia, Hawaii, Italy, New Zealand, France and more.
The winner was Michael Both (Australia), followed by the current World Champion Connor Baxter, and in the female competition the winner was "La Bella" Olivia Piana. The race was extremely demanding: smooth waters, choppy sea, rivers and above all, real waves.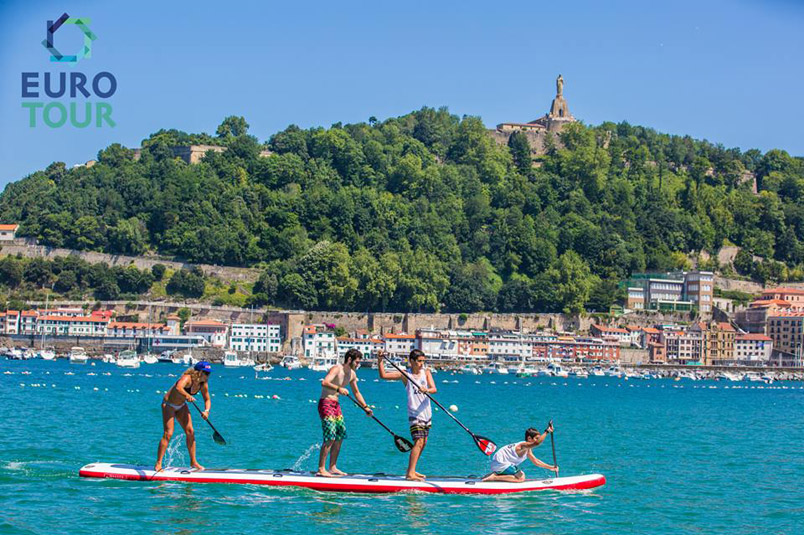 How about it? Are you inspired to try paddle surfing in San Sebastián?