Sanfermines
Day trips
2018 Jul 04
Would you like to run in front of a bull? Or maybe you'd never dream of running in front of a bull (and not one bull, seven!) but you'd like to see other people doing so? In that case, go to the Sanfermines festival! Every year from the 6 to the 14 July, the Fiestas de San Fermín festival is held in the city of Pamplona (Iruñea in Euskera) which is one hour from Donostia. This festival is known as 'sanfermines' in Spanish and 'sanferminak' in Euskara. With concerts, parades, night parties and giant figures, it's an incredible atmosphere!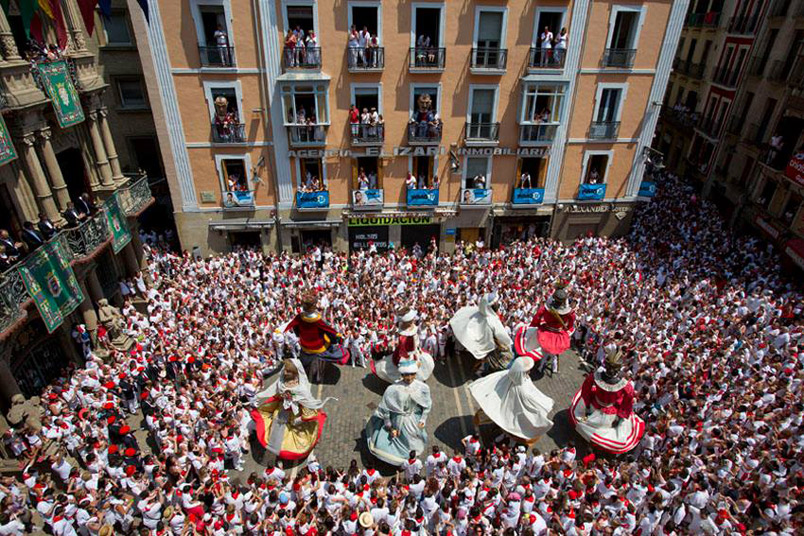 © Turismo del Ayuntamiento de Pamplona
The Sanfermines festival begins with firing of the ceremonial 'chupinazo' rocket at midday on the 6 July (which this year falls on a Thursday) and it ends with the singing of the 'Pobre de mi' song at midnight on the 14 July.

© Turismo del Ayuntamiento de Pamplona
One of the most famous activities in the Sanfermines festival is the 'encierro' or 'running of the bulls' which consists of an extremely quick sprint (lasting from two to three minutes) of around 900 metres in front of the bulls, finishing in the bull ring.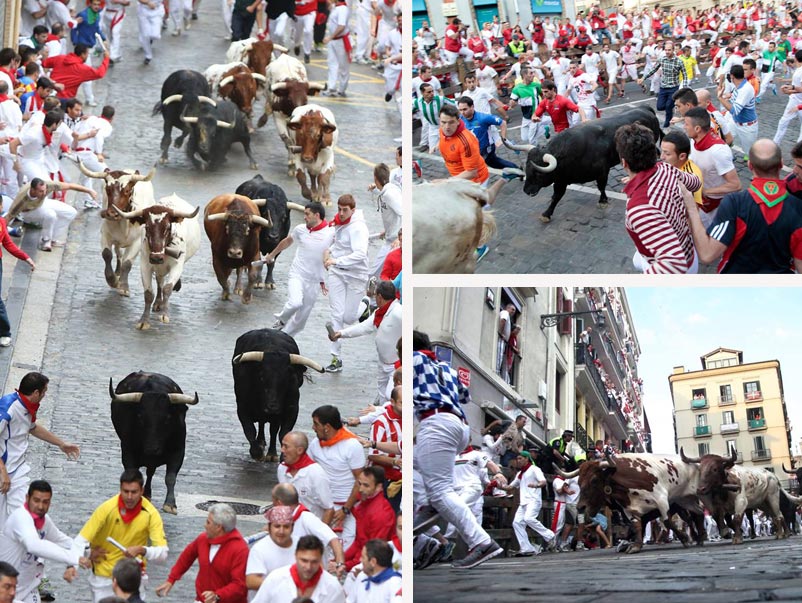 © Turismo del Ayuntamiento de Pamplona
For those of us travelling from Donostia, there is a bus to take us to the running of the bulls! From 7 July we will have a special bus taking us from San Sebastián and arriving in time for the 8 o'clock running of the bulls. The bus will leave from Donostia central station at 5 o'clock in the morning and will reach Iruñea at 6 o'clock, just in time to have breakfast and find a good place to watch the running of the bulls.
The Sanfermines festival has a long history and is widely known all over the world. The Nobel laureate Ernest Hemingway was one of the most frequent visitors to, and publicists of, this festival, which he immortalised in his novel The Sun Also Rises.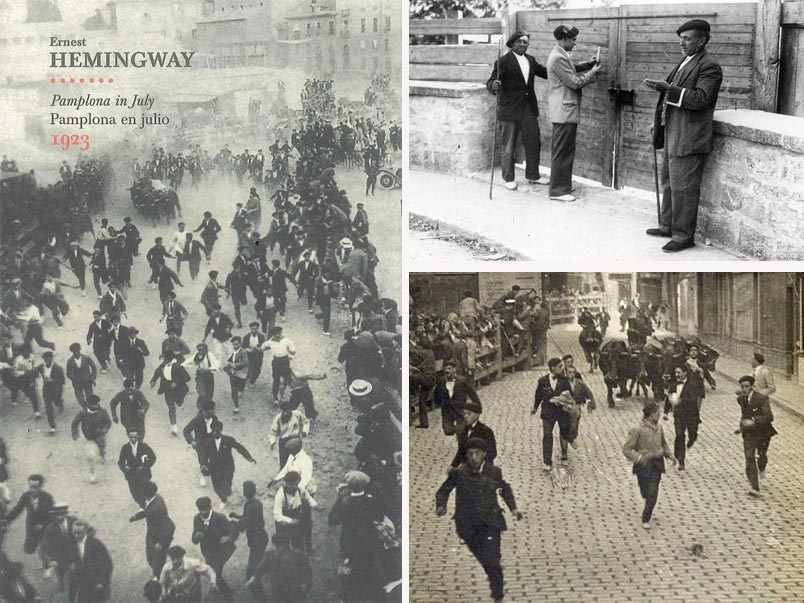 © Turismo del Ayuntamiento de Pamplona.1. First report on Pamplona (1923) for the Star. "Pamplona es Cultura" by Hemingway. 2. 1940. Everything ready to the 'encierro'. Galle. Arazuri collection. 3. 1919. Encierro. RJubera (Roldán) collection.
You're already so close - don't miss out!