Argiartean, the festival of light
Culture
2023 Oct 03
A festival of light-art and live music
On 6 and 7 October, from 20 h until midnight, an unforgettable artistic experience awaits you at the remarkable "Memory Park" in Riberas de Loiola: a cutting-edge festival featuring experimental material in a format that is bound to surprise you.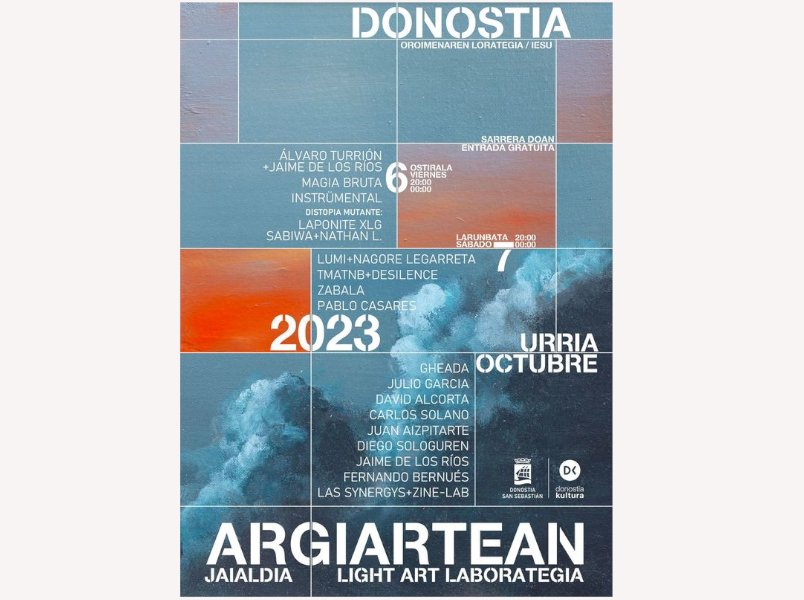 An art festival to dazzle you
Argiartean is a brand new luminous art festival to dazzle you with its distinctive "light-art" components, its huge projections at nightfall on a white church wall, and live performances.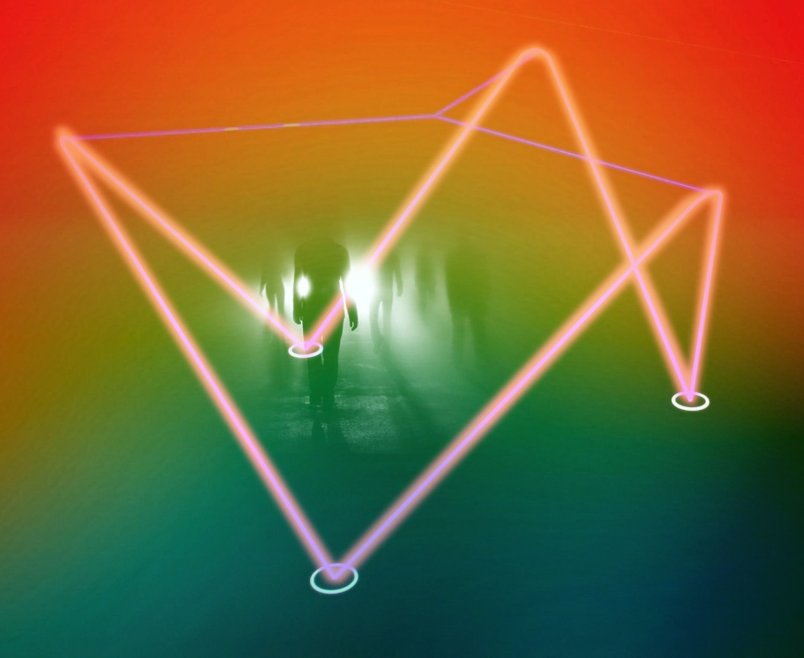 Lighting installation by Julio García
The Memory Garden and the Iesu de Riberas de Loiola Church have been chosen for this bold nocturnal event. The gardens and the interior of the church are the locations for a heterogeneous, dynamic schedule of such diverse disciplines as music, poetry, video-art and even computational linguistics, mingling with the light plays.
Installations specially devised for the festival
We might add that practically all the performances and installations over these two days have been specially devised for the festival, thanks to unprecedented collaboration.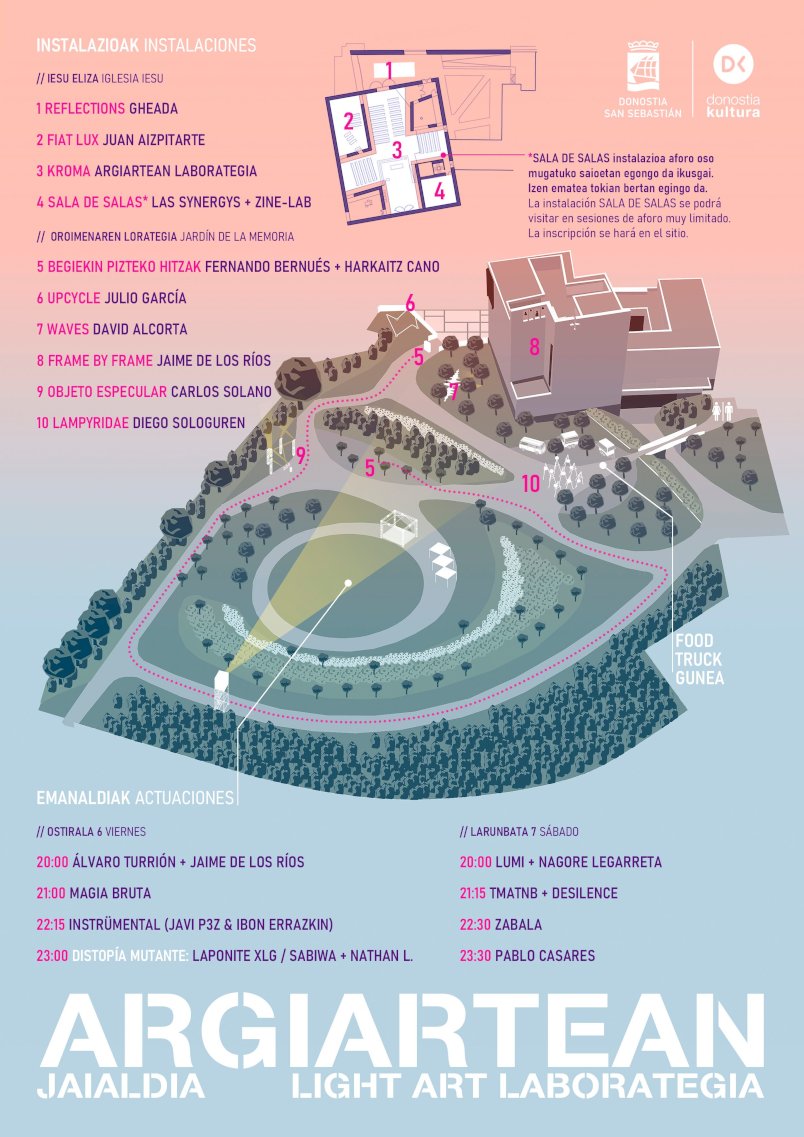 We hope you will come and enjoy this unique experience in which light and sound bring about a spectacular transformation of one of the city's remarkable and largely unknown enclaves. On 6 and 7 October, Riberas de Loiola's Parque de la Memoria will transform into a huge experimental open-air light-art laboratory.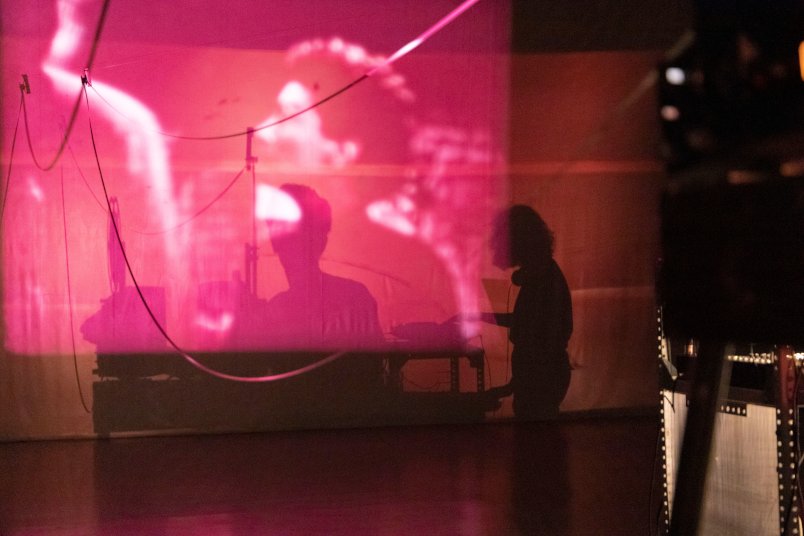 Performance by Las Synergys
Admittance is free, with food trucks dispensing gastronomic produce and beverages.
Are you going to miss out?
Take a look at the full programme of the event.