Donostia, capital of electronic music from 21 to 26 August
Culture
2023 Aug 17
If you like electronic music and you're going to be in Donosti from 21 to 26 August, you'd be well advised to read this.
The Dantz Festival 2023 is sure to be an unbeatable experience!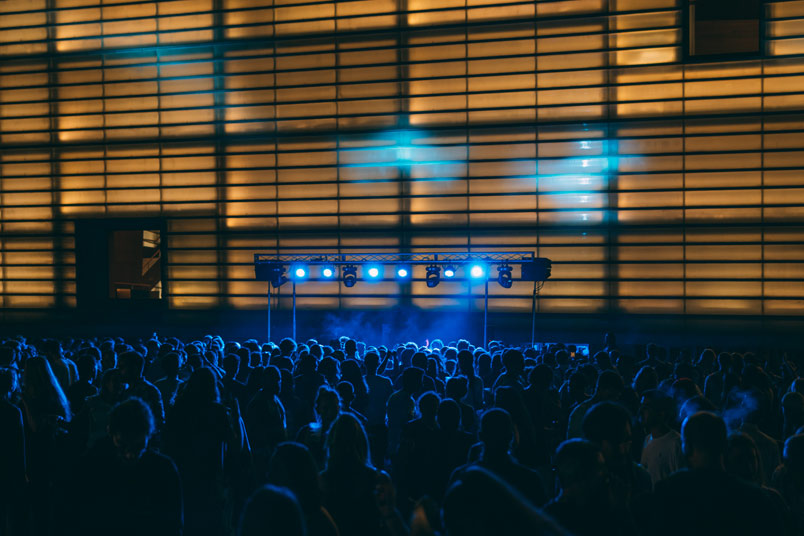 Following on from the incredible success of the last festival, with record-breaking attendance and leading artistes such as Nina Kraviz and Red Axes, even more has been packed into this year's exciting schedule.
The line-up of international and local artistes is something else. The festival features electromusic legends such as Jeff Mills, DJ Python, Interstellar Funk, John Talabot, A4, Rene Wise and Dr Rubinstein, plus rising stars on the local scene, with performances to give you an unprecedented music trip.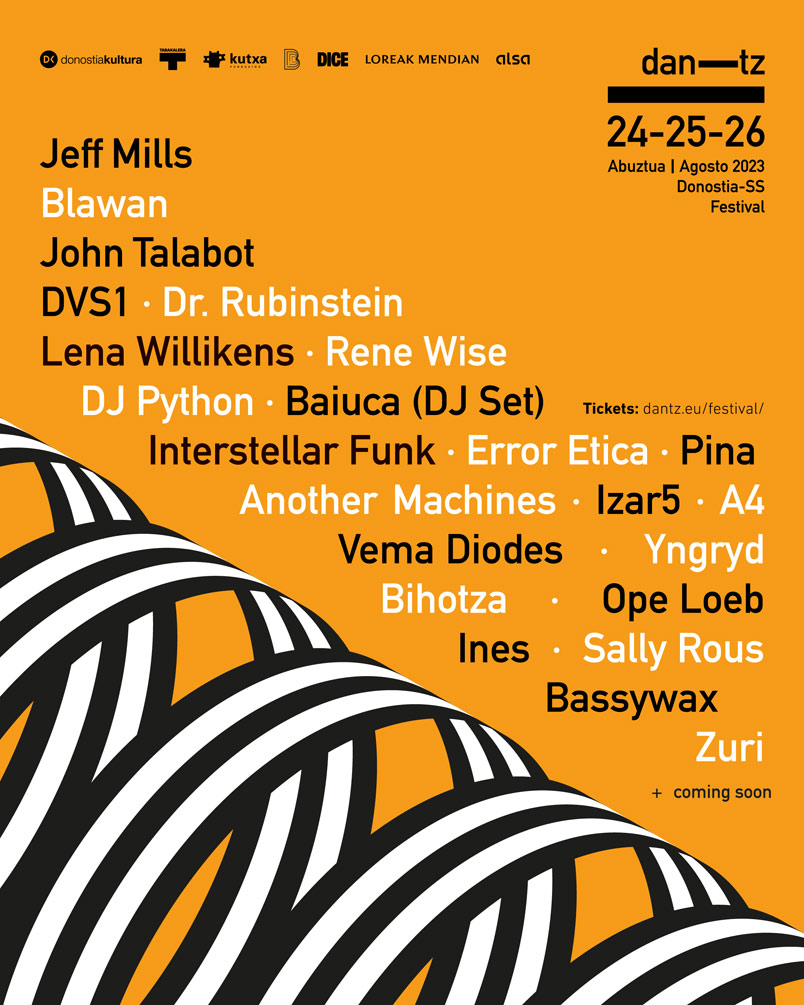 Music will be played at a number of locations in Donostia-San Sebastián, such as the Miramón Amphitheatre, Tabakalera and Kutxa Kultur Kluba. And that's not all! Dantz Festival isn't just performances, and there will also be a wide range of cultural activities and talks, along with the participation of other groups to enhance the electronic music experience throughout the week.
Tickets for the festival are now available on the website www.dantz.eu. Dantz also has sustainable-transport discounts for ALSA coaches, accommodation options and free bus shuttles to get around the music locations in Donostia.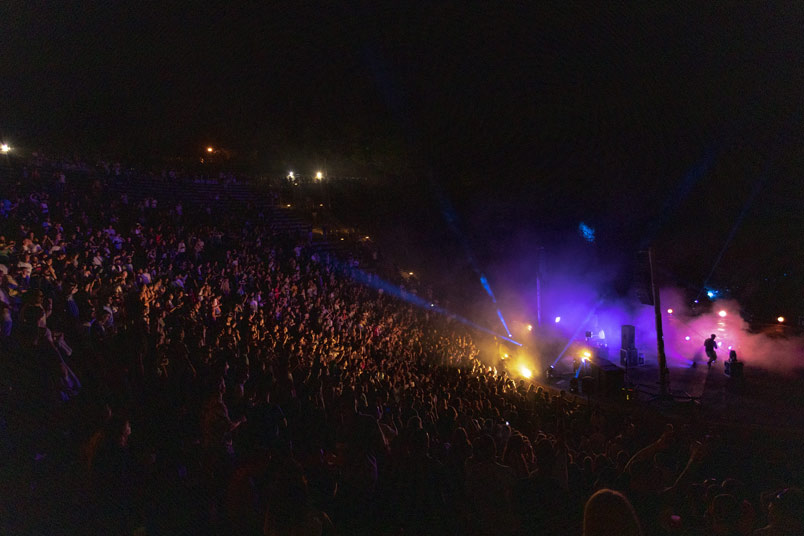 The theme this year, "Transit and Timelessness", reflects the essence of cutting-edge electromusic. It's a journey through time and space, where the laws of physics vanish and music becomes a white hole of transformative energy.
Don't miss out on the latest news and updates on the seventh Dantz Festival. Follow Dantz at @dantzmusik.
Cruzar este tránsito y destiempo nos llevará a explorar lo desconocido, a romper con lo convencional y sumergirnos en una dimensión en la que lo imposible se vuelve tangible. En el caos y la ingravidez de este festival, encontrarás la esencia misma de la música electrónica: texturas, ritmos infinitos, abstracción y una experiencia incontrolable que te dejará sin aliento.
No te pierdas las últimas noticias y actualizaciones sobre la séptima edición del Dantz Festival. Sigue a Dantz en @dantzmusik.