San Sebastián day: the tamborrada drum parade
Culture
2022 Jan 06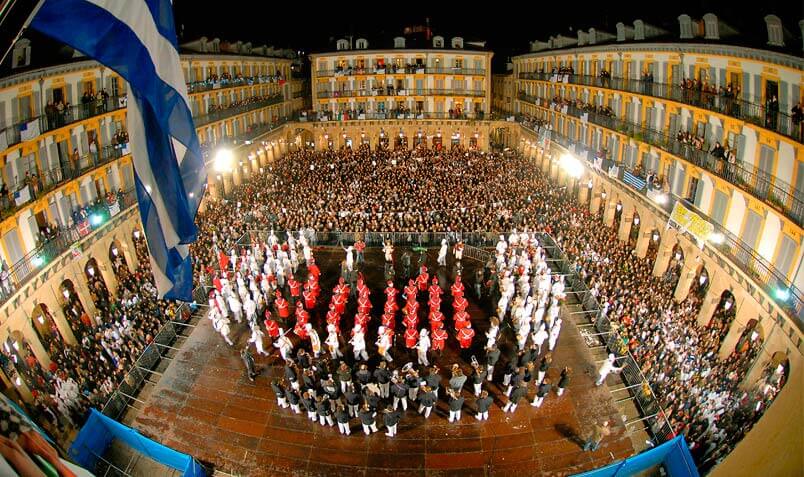 Every 20th January, San Sebastián celebrates its patron saint's day with the Tamborrada drum parade. Events kick off at 12 o'clock midnight on the 19th in the Plaza de la Constitución, when the city flag is raised. The drumming opens with the Sociedad Gaztelubide and representatives of other drum outfits who play to melodies by Sarriegui and continues throughout the following 24 hours.

The event began in 1836 as part of the local carnival; it wasn't long before it became tradition to celebrate the patron saint's day with drum parades in the streets of San Sebastián. At first the participants would dress up, but later they started wearing the same uniforms as the soldiers detailed to the city. The early uniforms reproduced those worn by the Gipuzkoan battalions who fought in the War of Independence and were similar to those of the French army. As the number of participants in the Tamborrada increased, other companies with different uniforms started to appear.

On January 20th it is practically impossible not to come across at least one Tamborrada in the streets of San Sebastián. More than 147 companies (each with 20 to 50 drums and 50 to 100 barrels, accompanied by a brass band, flag-bearers and water-carriers) bring the streets alive with their tunes and dances.
At 12 o'clock midnight on the 20th the Unión Artesana tamborrada lowers the flag and brings an end to the festivities until the following year, often moving the locals to shed the occasional emotional tear.
For a taste of the Tamborrada: VAGABROTHERS: SAN SEBASTIAN´S TAMBORRADA – THE BEAT OF A BASQUE DRUM