Relax and gastronomy in La Perla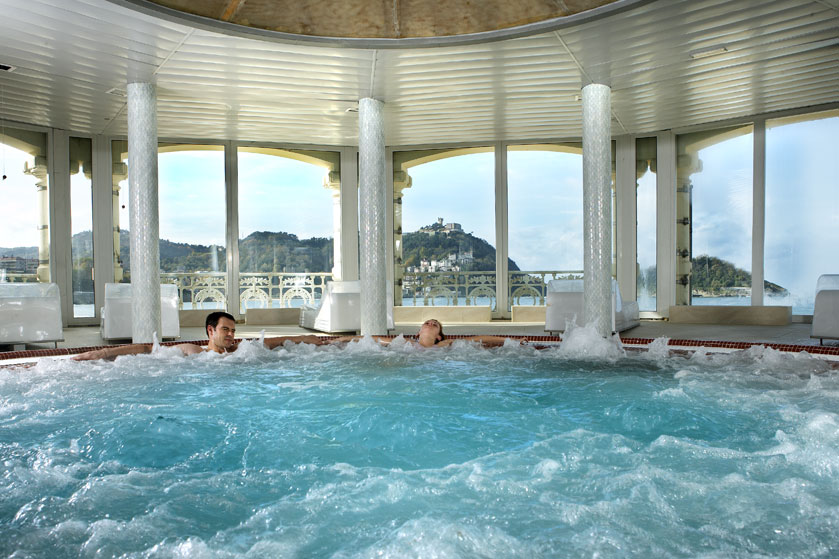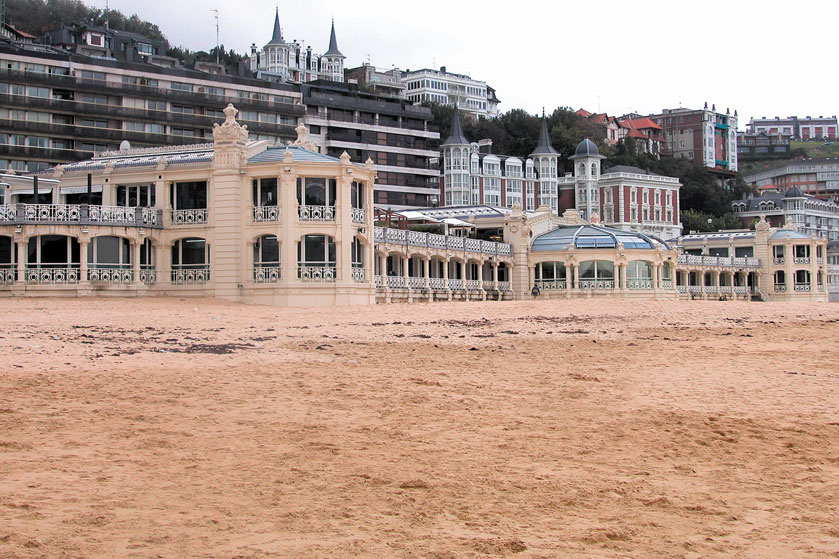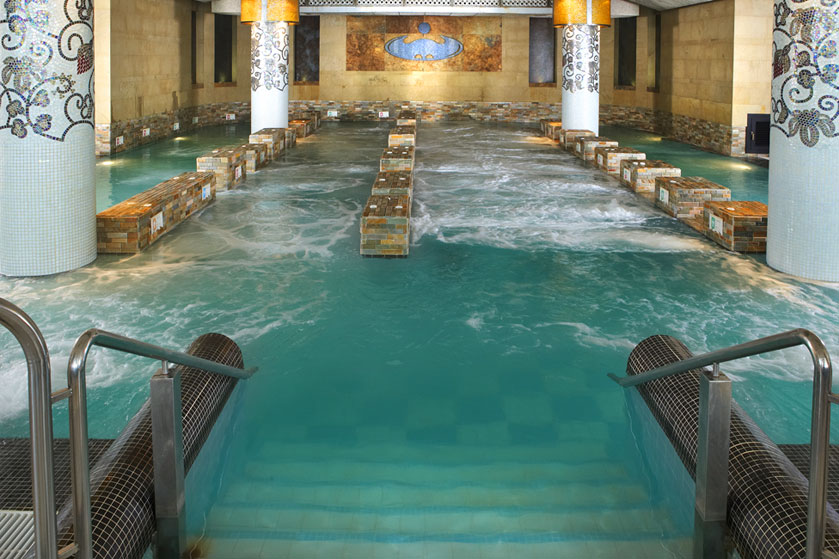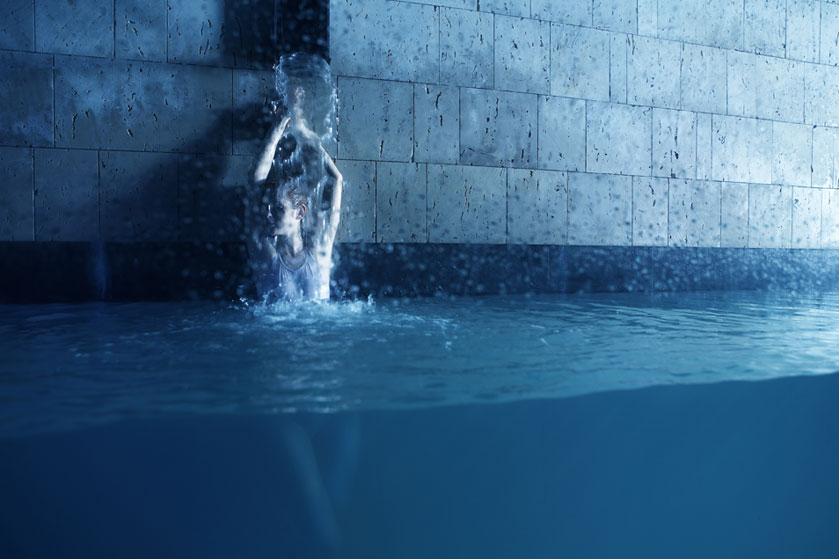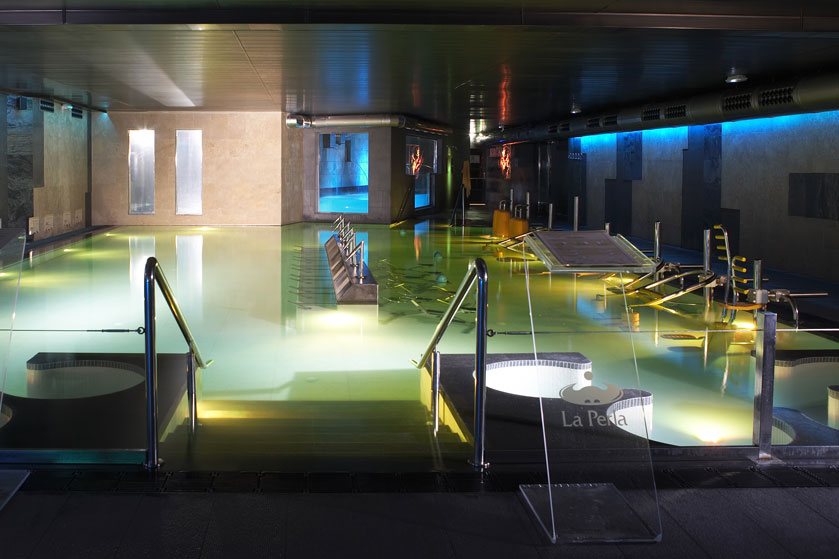 10% DISCOUNT
If you add to the basket the purchase of a SAN SEBASTIAN CARD or of a BASQUE CARD you will receive a discount on the adult price of THALASSO PRICE.
Book now worry-free.
Free cancellation up to 48 hours before the date of the activity.
Thalassotherapy Fitness circuit with tasting menu
The Thalasso Fitness Centre is a publicly accessible seawater complex which can be enjoyed at leisure. Perfect for those seeking a day of relaxation.
Pools, jacuzzis, saunas, contrasts and other facilities use showers and different temperatures to create relaxing and invigorating effects. A space which combines the benefits of seawater with fitness.
The Thalasso Complex includes:
Hydrotherapy pool
Relaxation pool
Panoramic jacuzzi
Active pool (aquagym classes and fitness area)
Sensory labyrinth
Water beds
Marine vapour bath
Ice fountain
Dry sauna
Relaxation room
Cold seawater showers and pools
Infra-red loungers
Rest area
Facilities with sea views and direct access to the beach.
You can also enjoy a unique experience with the taste of the sea in a pleasant space devoted to the traditional gastronomy of Donostia- San Sebastián. A restaurant in the city center, by the sea, with amazing and panoramic views over La Concha Bay from the dinning room and terraces.
Tasting menu example
Foie terrine with apple compote
Warm salad of baby eels and shrimp
Grilled hake with clams
Slow cooked beef cheeks on creamy potato puree
Lemon Sorbet with Cava
Vanilla caramelized french toast with bulgarian yoghurt ice cream
Rioja Red, Rueda White or Rose Wine, water and coffee included
* If you have any allergy or intolerance please tell us.
* The Tasting menu is just an example, it changes depending on the season.
Información práctica
CITY
Donostia / San Sebastián
ADDRESS
La Perla Centro Talaso-Sport, Paseo de La Concha.
THALASSO OPENING HOURS
Monday to Saturday from 8:30 to 21:30h
Sundays from 8:30 to 20:30h
* Advance booking is required: +34 943 45 88 56
THALASSO CIRCUIT
2 hours ** important information
RESTAURANT OPENING HOURS
Lunch:
Saturday and Sunday: 12:30-15:30

* Advance booking in restaurant is required: +34 943 46 24 84
THALASSO PRICE

29,50€
16-25 years: 22 €
6-15 years: 18,50€
VAT included.

*** If you add to the basket the purchase of a SAN SEBASTIAN CARD or of a BASQUE CARD you will receive a 10% discount on the adult price of this product.

THALASSO + LUNCH/DINNER PRICE
83€ VAT included.

*** 10% discount not applicable to this rate.
WHEN TO BUY
We recommend that you buy the activity as early as possible to guarantee availability.
METHOD OF PAYMENT
Secure payment with Visa or Mastercard.
CANCELLATIONS
No cancellations can be made less than 48 hours before the service is provided. Consult the contract terms and conditions for more information. We have a cancellation form at your disposal.
JUSTIFICATION
After making your purchase you will receive email confirmation. It's all you need; take it with you on your mobile on the day of the activity.