Experience of cider culture - Astigarraga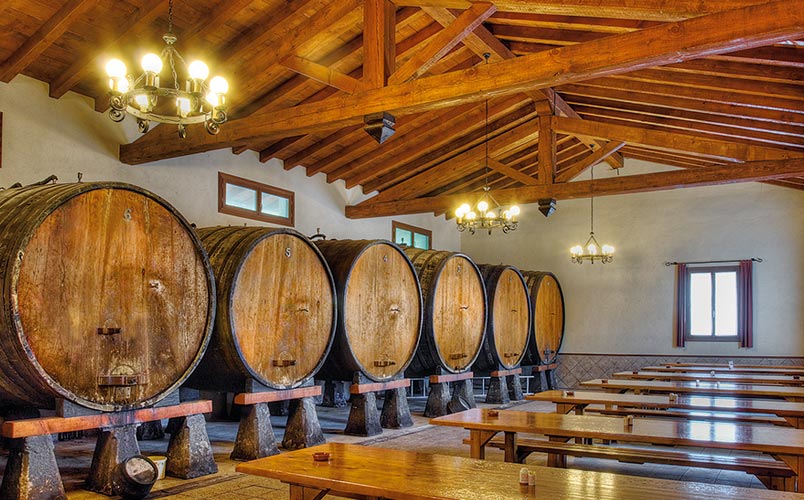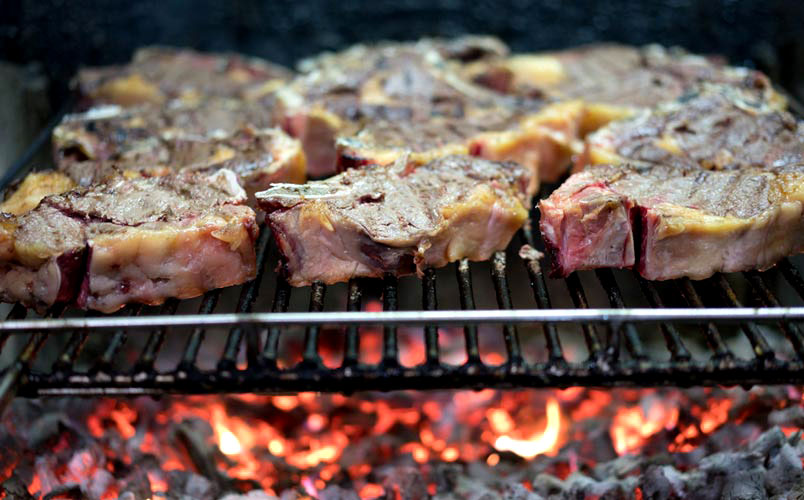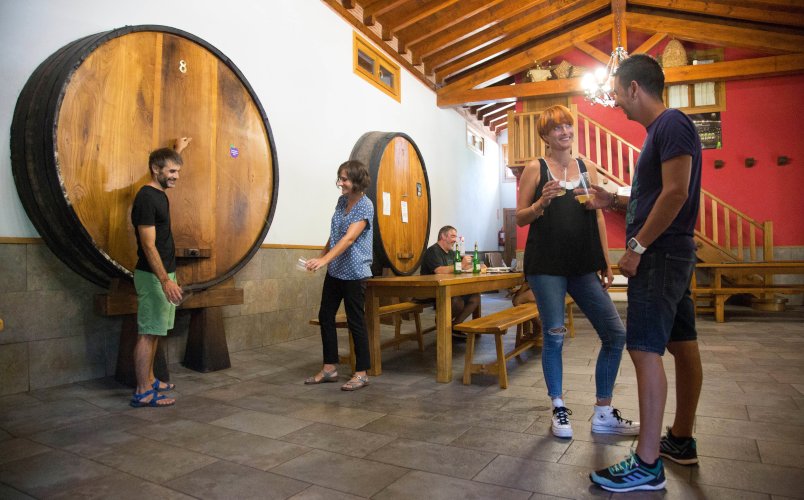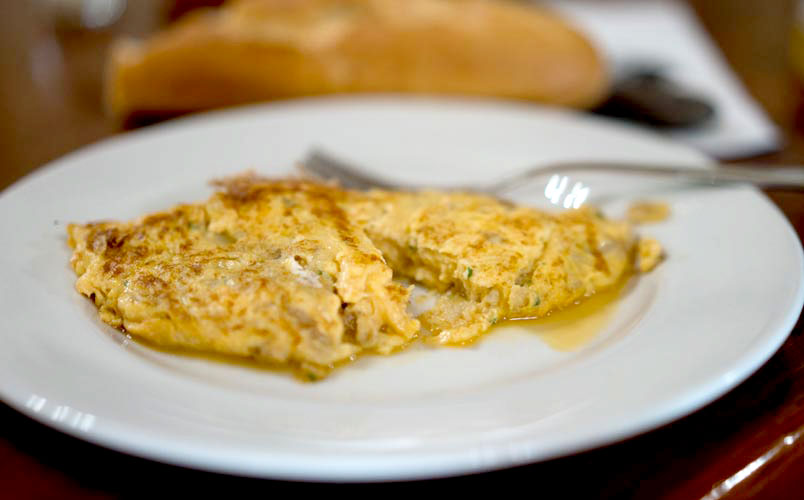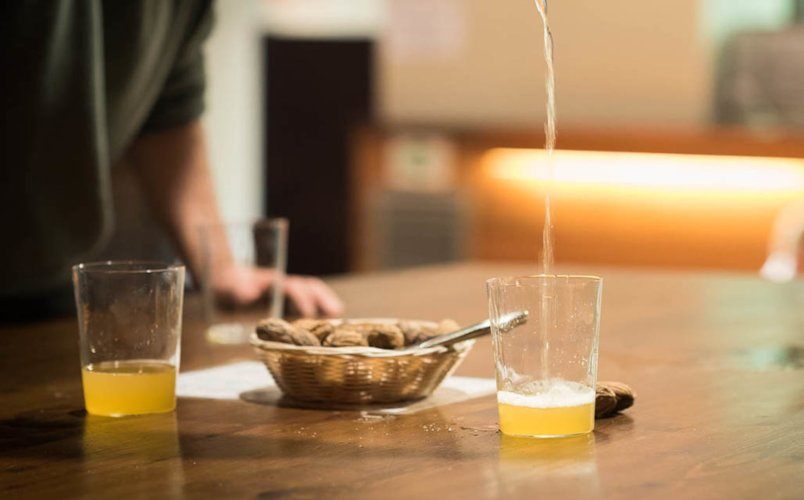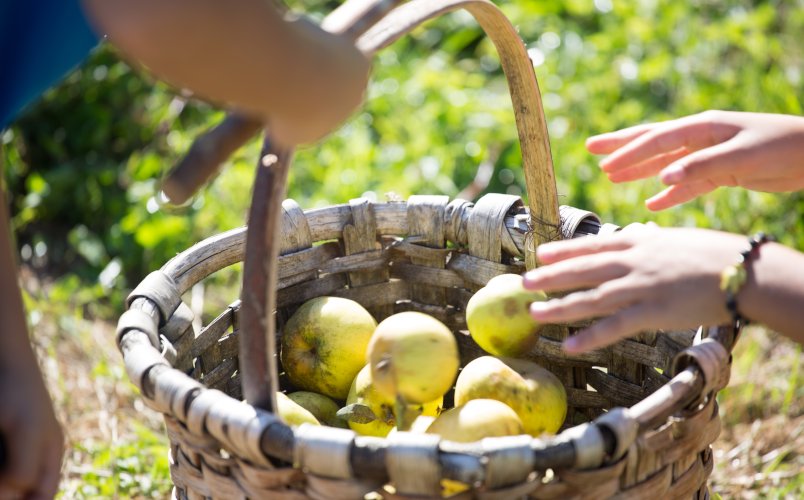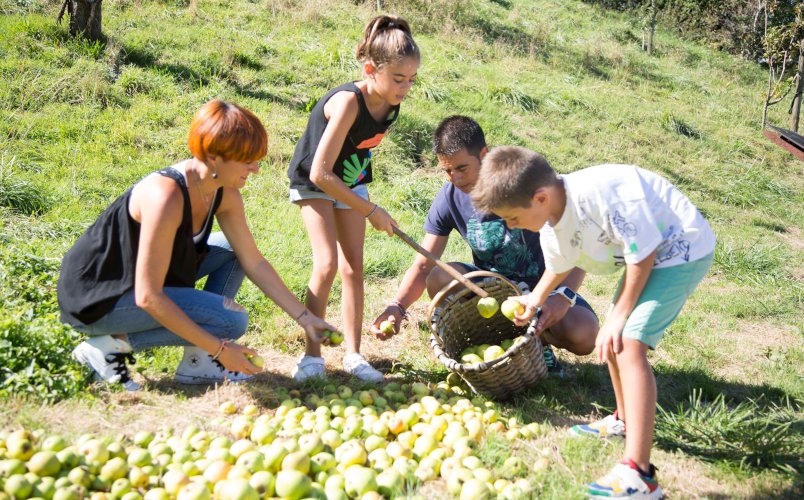 Book now worry-free.
Free cancellation up to 48 hours before the date of the activity.
The experience of cider culture!
This experience will delve you into the world of cider while you enjoy a visit to Sagardoetxea, the Cider Museum, and lunch at the Alorrenea Cider House.
Sagardoetxea is a museum to enjoy the culture of basque cider, a symbol of identity of the basque people and their traditions. A way to learn in contact with nature, by seeing, touching and tasting...
APPLE ORCHARD: The apple orchard is an outdoor space where you can enjoy the culture of the apple in a dynamic and pedagogic way. Here you can see the different varieties of apples, the tree grafts, and the ways to pick, crush and press the apples.
MUSEUM AREA: It is the ideal place to discover the history of the cider and apples, the culture of the cider and the process to make the natural cider by means of the cider maker's tools, audiovisual aids, informative panels, games and pictures.
CIDER TASTING: The third space of Sagardoetxea is dedicated to taste the cider and its derivatives, and enjoy especial tastings. Here you can learn all the secrets of this ancestral ritual before to go to a cider house.
To complete the experience, you'll tuck into a traditional menu at the Alorrenea Cider House: salt cod omelette, fried salt cod with peppers, bone-in ribeye steak, cheese with quince paste & walnuts and cider.
You'll have an unforgettable experience!
Programme
Guided tour with cider tasting
A traditional menu at the Alorrenea Cider House.
Menu
Salt cod omelette
Fried salt cod with peppers
Bone-in ribeye steak
Cheese with quince paste and walnuts
PRACTICAL INFORMATION
CITY
Astigarraga
MEETING PLACE
Sagardoetxea - Kale Nagusia, 48 (20115 Astigarraga)
DURATION
3 hours aprox.
TIMETABLE: Museum and Cider House
Visit to the Sagardoetxea museum and lunch in Alorrenea Sagardotegia:
From Tuesday to Sunday at 12:30. The visit lasts approximately 1h.
Visit to the museum and diner in Alorrenea Sagardotegia:
From Tuesday to Saturday at 19.00. The visit lasts approximately 1h.
*Public holidays lunch only.
LANGUAGE
Basque, Spanish and English
*French (by reservation)
TRANSPORT
Transport not included
PRICES: Museum and Ciderr House
39€ (VAT included), Young people (4-17 years old) 20€
OBSERVAIONS
At the time of the purchase, indicate language of the visit after the phone number.
Guaranteed departure from 1 people.
WHEN TO BUY
We recommend that you buy the activity as early as possible to guarantee availability.
METHOD OF PAYMENT
Secure payment with Visa or Mastercard.
CANCELLATIONS
No cancellations can be made less than 48 hours before the service is provided. Consult the contract terms and conditions for more information. We have a cancellation form at your disposal.
JUSTIFICATION
After making your purchase you will receive email confirmation. It's all you need; take it with you on your mobile on the day of the activity.
---