Idiazabal Cheese
Natural parks, fields, sheep, huts, shepherds and, finally, Idiazabal cheese. How on earth would that first cheesemaker have come up with the idea for the mixture? Was it an accident? Did the milk and the rennet come together by chance? We'll never know, but we're pleased it did!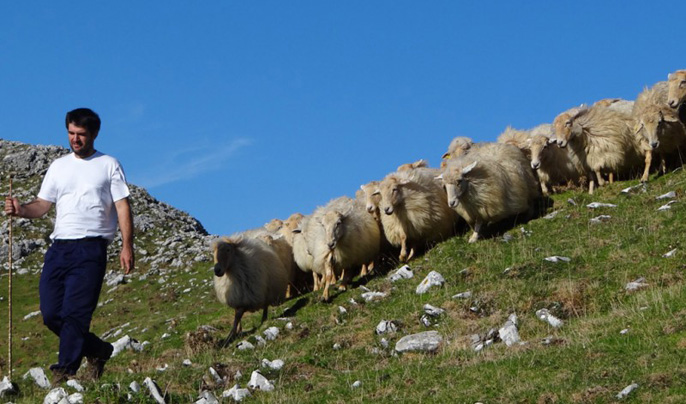 Foto de: Goierri Turismo
Idiazabal, that traditional, homemade cheese... is still made nowadays and continues to improve by the day thanks to shepherds, cheesemakers and professionals in the sector.
Idiazabal cheese, which owes its name to a little town in the Goierri region, has been made according to traditional methods since time immemorial, at least for more than 8,000 years, and with very few variations.
THE IDIAZABAL ROUTE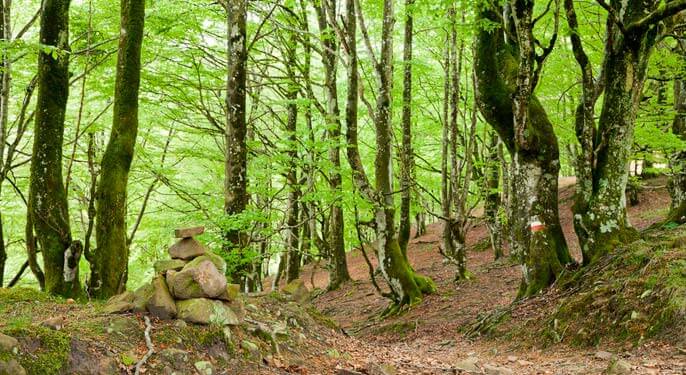 Foto de: Goierri Turismo
If you'd like to know more about one of the most rural yet most modern parts of the Basque Country: our roots, where the cheese is made, who makes it, how they make it... You can take the GR-283, a low and medium-high mountain route covering 96 km which you can either follow in 6 comfortable stages or in the stage of your choice.