Aiako Harria
Three granite humps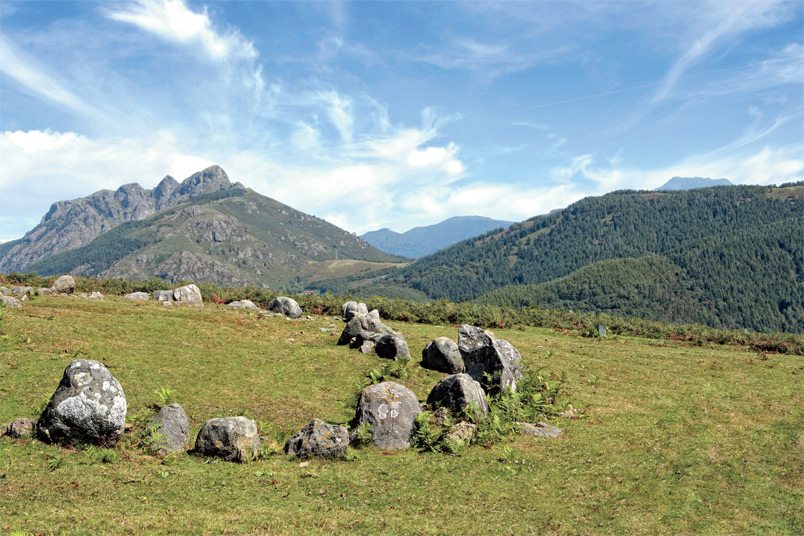 These fascinating "Aia Peaks" (translated from the Basque language) dominate the skyline from Bidasoa to San Sebastián. In addition, it is the closest Natural Park to San Sebastian and you can arrive there on foot or by bike, thanks to Arditurri's green path.
It is the only granite range in all of the Basque Country and the first natural element that emerged from the water 300 million years ago. Although it might not seem so simple, you can actually trek along its summit ridge following a normal route. The three gigantic humps are called Irumugarrieta, Txurrumurru and Erroilbide, which is the highest at 832m. You can also walk out to the megalithic monument at Oieleku, big stone circles pegged into the earth form the cromlechs, funeral monuments dating from the Iron Age.
At the foot of the rock, we find the Arditurri mines that were intensely active from the Iron Age onwards, reaching a peak in the Roman period. Silver, lead and fluorite were mined here until it closed in 1984. Nowadays, you can visit part of the mining galleries through an amazing 800 meters route below sea leavel.
---