GdM Donostia Moda Festival
Donosti Feeling
2019 Oct 16
Gipuzkoa's Fashion Week is back in Donostia-San Sebastián. Brimming with innovation, it's a not-to-miss event for all fashion lovers.
International firms Santos Costura, Mercedes de Miguel, Sophie et Voilà, Ramón Ezkerra, Zergatik and Isabel Zapardiez are some of the big names that will head the line-up at the Autumn-Winter 2019 Fashion Week. As in previous editions, the main shows will be at the San Telmo Museum, the Balenciaga Museum, Tabakalera and Garbera.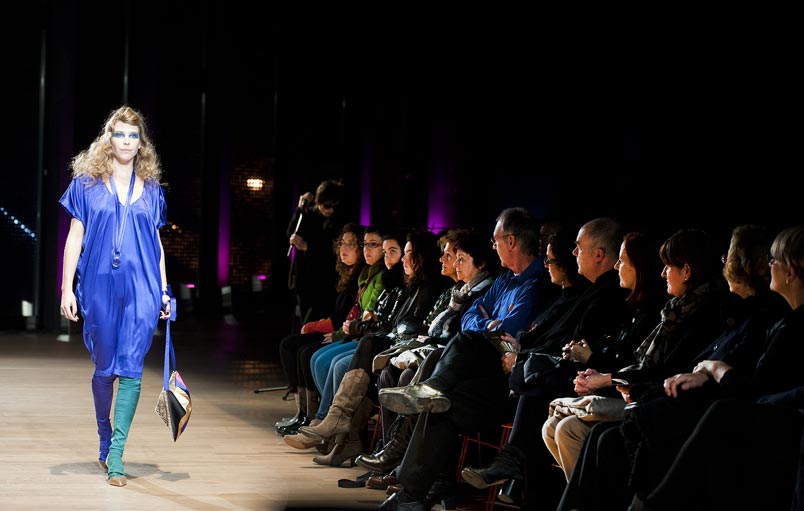 Photo: Cristobal Balenciaga Museoa
The Fashion Week will kick off with shows by Santos Costura and Mercedes de Miguel, and on October 17 a retrospective by designer Mercedes de Miguel will showcase 60 of her creations representing 30 years at the helm of her fashion firm. The Catalan firm Santos Costura will also present 70 of its emblematic creations at the Balenciaga Museum on Thursday.
Mercerdes de Miguel designs
Apart from the shows, on October 17 there will also be talks, fashion films and workshops run by GK Green Fashion.
Face-to-face sessions will be the highlight of the second day, held by the Donostia Moda/San Sebastián Shops cluster. Santos Costura and Mercerdes de Miguel will be the star guests and the sessions will also be attended by the chief executives of the top Gipuzkoa textile firms.
In the afternoon, the action will be back at the Balenciaga Museum again, where 8 projects will be shown by the third intake of resident designers of Kutxa Kultur Moda, a support platform for the creation and design business that aims to promote the region's designers and their work.
There will also be a show by Santos Costura at the San Telmo Museum on Saturday 19 October at 6 p.m. This parade will feature the collection shown at the Balenciaga Museum 48 hours earlier and it will receive the "Donosti Bay", the emblem of the GdM San Sebastián Moda Festival, from the jewellers Joyería Munoa.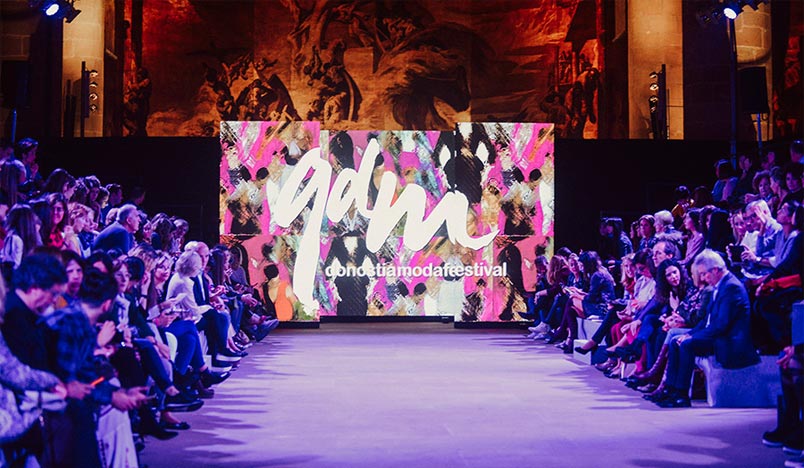 Photo: Diario Vasco
From the 3rd to the 26th of October, 6 designers from the surrounding area will be at the Garbera Shopping Centre, at a space set aside for local designers to sell their 2019/2020 Autumn/Winter collections. But the highlight of this site will be the training workshops for designers, promoting sales of products 'made in/made by San Sebastián'. On October 26 this temporary space will close its doors with a very special event open to all.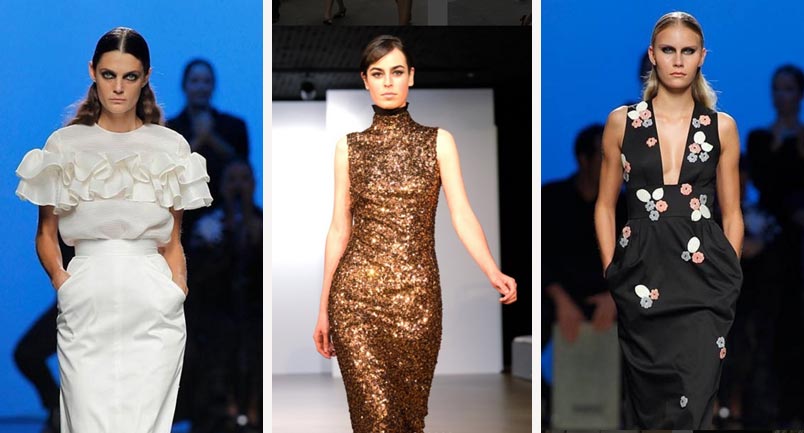 Photos: Gipuzkoa de Moda instagram
And the event will be out on the street once again this year, to spotlight San Sebastián's local business. On October 20 and 25 there will be two small fashion parades at Plaza Gipuzkoa and Intxaurrondo.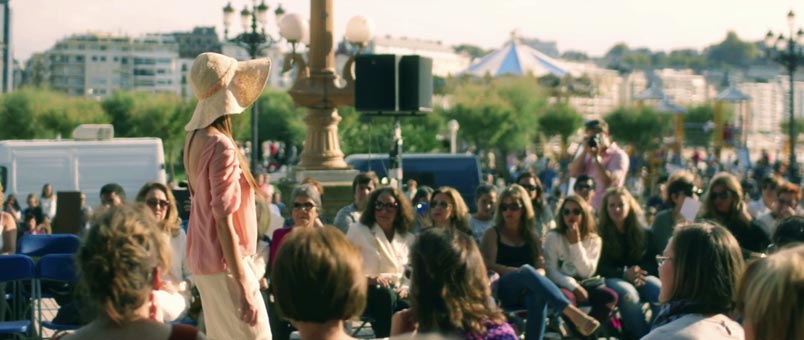 Check out the agenda here: gipuzkoademoda.diariovasco.com