EVERYBODY JOINS #THEPINKFORCE, ARE YOU IN?
Donosti Feeling
2017 Jun 15
It has already been nearly a week since the #ThePinkForceThePinkForce journey began and it is amazing to see the extent of your response to the campaign. The results speak for themselves, and all we can say from our point of view is THANK YOU!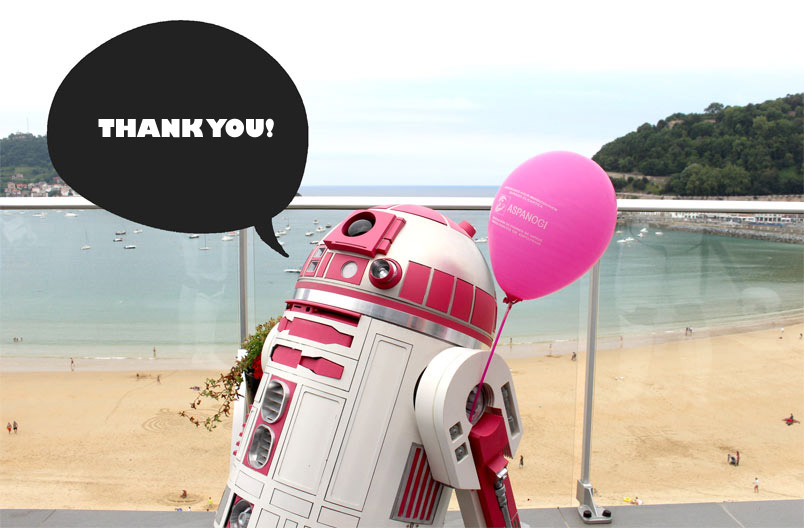 Thank you to the eight organisations that have already attended the press conference and seen their future charity boxes up close and also to those organisations that have been joining up over the course of this last week. You cannot imagine how important this is for the entire team and, above all, for me. That you would get behind a cause that you believe so strongly in is not just something to thank: it is also something that moves me. But as I don't want to create a short-circuit with the tears that are about to spring forth from me, I would like to let you know how the first three official charity box deliveries have gone.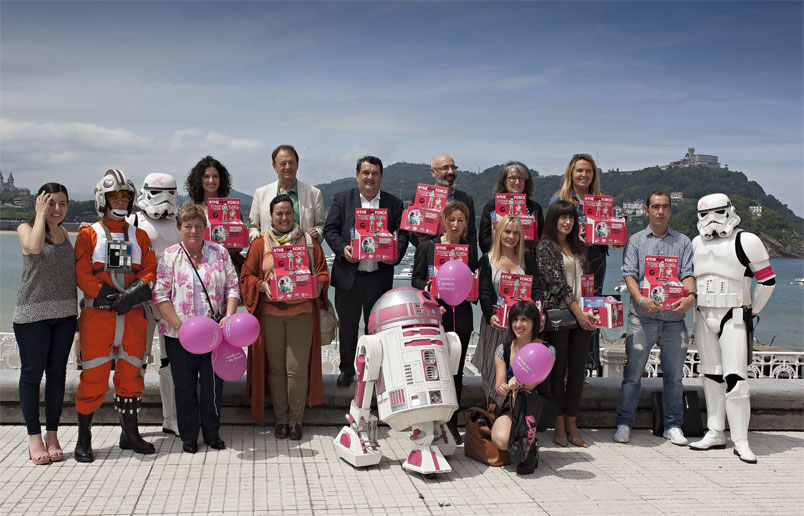 In terms of the first delivery, we could not have asked for better companions on our adventure than the San Sebastián Tourism and Convention Bureau itself, which has co-ordinated this #ThePinkForce campaign and encouraged its associated establishments to participate. An emotional Manu Narvaez, manager of the organisation, received the first official charity box from my imperial convoy and from then on everything went swimmingly.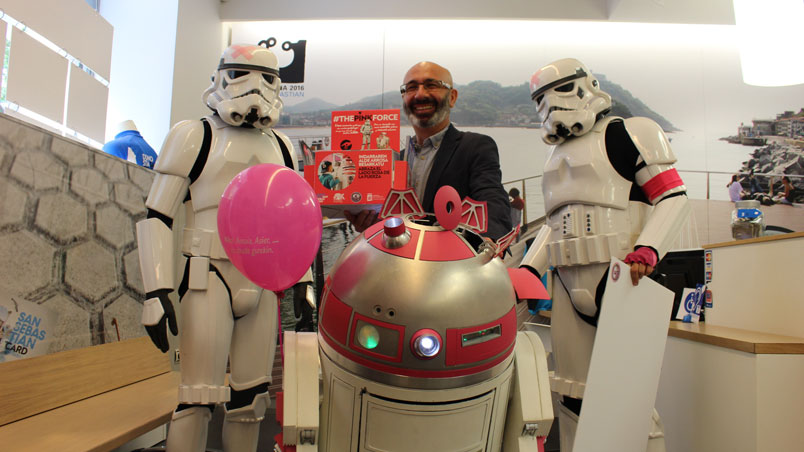 We moved on to the hotel with the best views of the city and, if I may say so, the world: the Hotel Londres y de Inglaterra was our second stop. Here, Elena Estomba, manager of that incredible place, gave us the warmest welcome imaginable. All of the employees that were around at that time gathered around us to be participants in the charity box delivery and, if truth be told, it could not have gone better. After that, we went to what I like to call Seventh Heaven, as we had the privilege of entering one of those magical 7th floor rooms with views of La Concha. The setting was incomparable.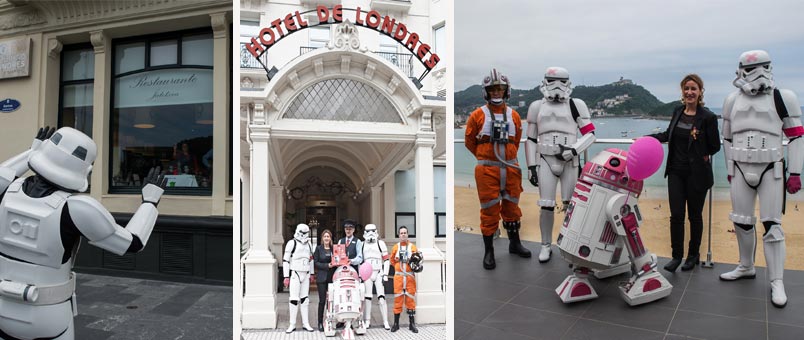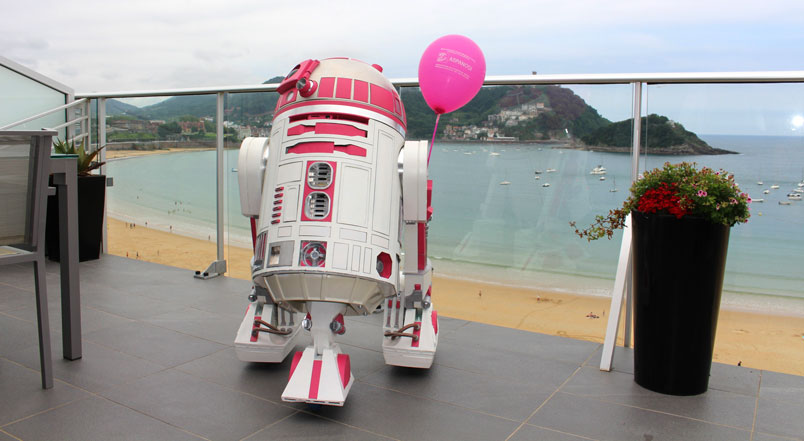 After this, and with the sea in front of us, there was no better place to visit than San Sebastián Aquarium. The most-visited location in Euskadi, with 300,000 visitors per year, could not be left out of our campaign against childhood cancer and in this case it was the manager of the Aquarium, Esther Irigaray, who welcomed us to this magical underwater place. In truth, it was incredible and I have to say that seeing sharks up close is something I'll never forget.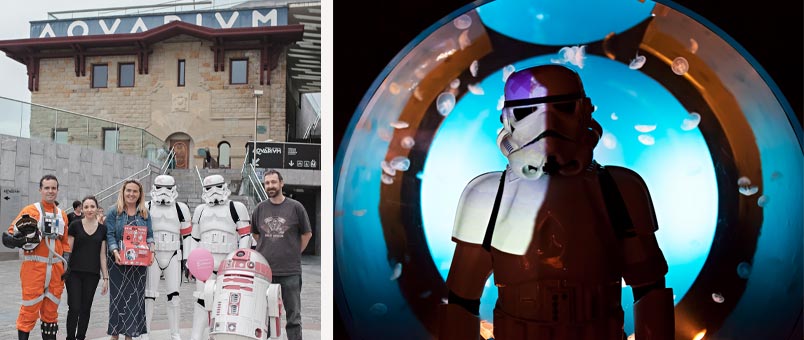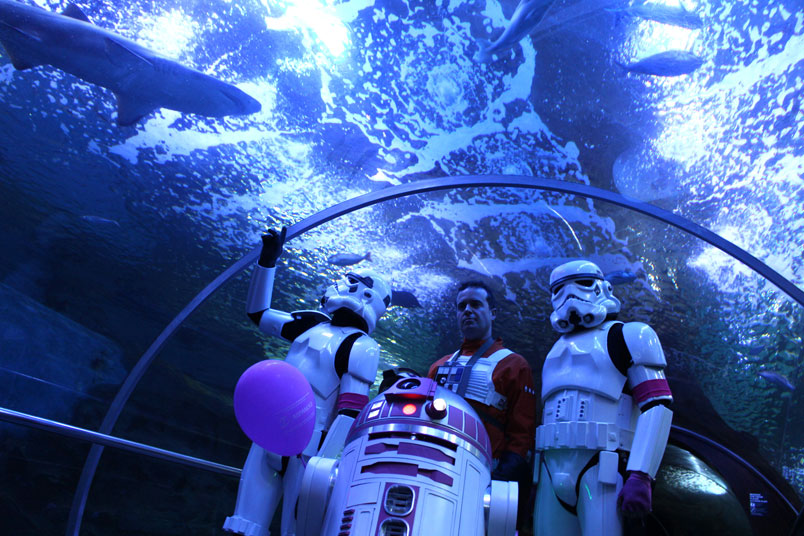 But this has only been the beginning. We still have many visits ahead of us over the summer, so don't miss any of these posts because I will tell you about everything first hand, as I'm so fond of doing.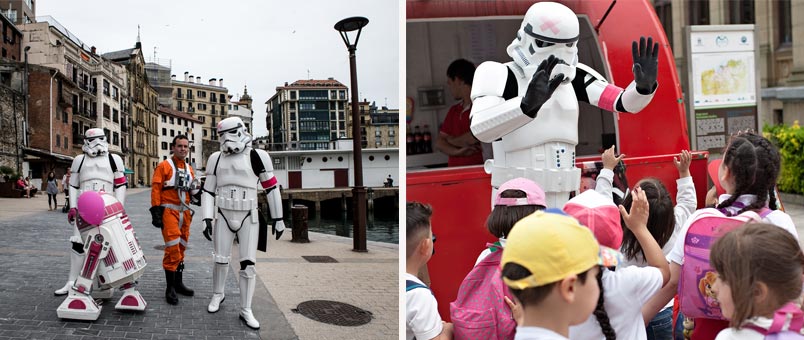 May the Pink Force be with all of you, and see you very, very soon.
Would you like to help us? You can make a donation at any of the charity boxes shown on this map.!
#ThePinkForce, for a world with more happy children and less cancer