San Sebastián: Jazz in the air as the 54th Heineken Jazzaldia kicks off
Culture
2019 Jul 23
At the end of July, Donostia is set to become the world capital of jazz. Diana Krall, Jamie Cullum, Neneh Cherry and Joan Baez are just some of the top international artists who'll be visiting the city between Wednesday 24th and Sunday 28th of July to regale us with five days and five nights of superb music.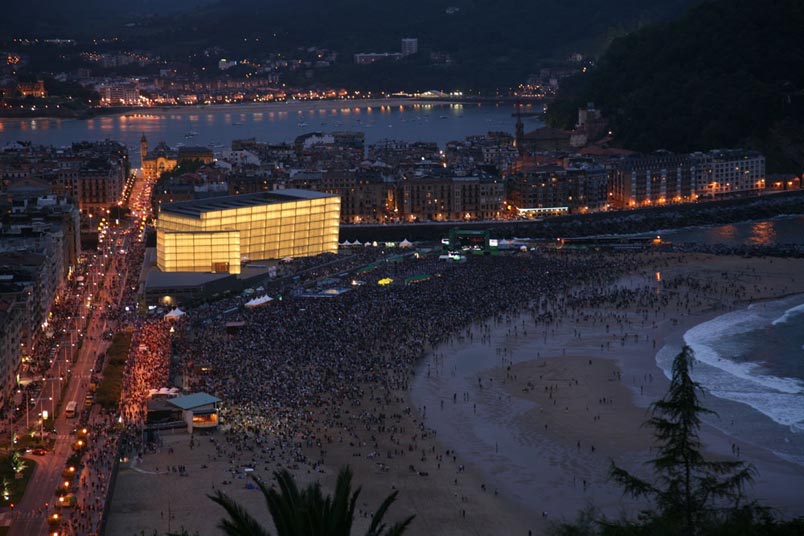 Heineken Eszenatoki Berdea © Lolo Vasco_Heineken Jazzaldia
Diana Krall © Lolo Vasco_Heineken Jazzaldia
From the packed free shows on Zurriola beach to intimate concerts in Plaza de la Trinidad in the Old Town, there's room for audiences of all kinds at the 54th Heineken Jazzaldia. Don't miss out! Take note of some of the gigs you can see! The festival will kick off in a big way with two performances you won't want to miss:
Joan Baez, the emblematic voice of folk, who'll be bringing her farewell tour to the city, and Jamie Cullum, who will thrill us once again with his jazz vocals after playing at Jazzaldia in 2015. Both artists are set to perform before thousands on the Heineken Green Stage on Zurriola beach at night on Wednesday 24th, and entry is free. What more could you want?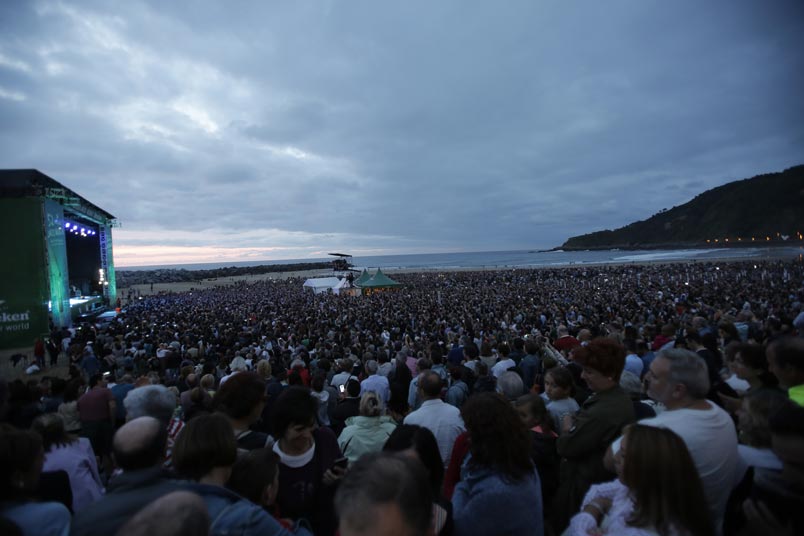 Heineken Eszenatoki Berdea © Lolo Vasco_Heineken Jazzaldia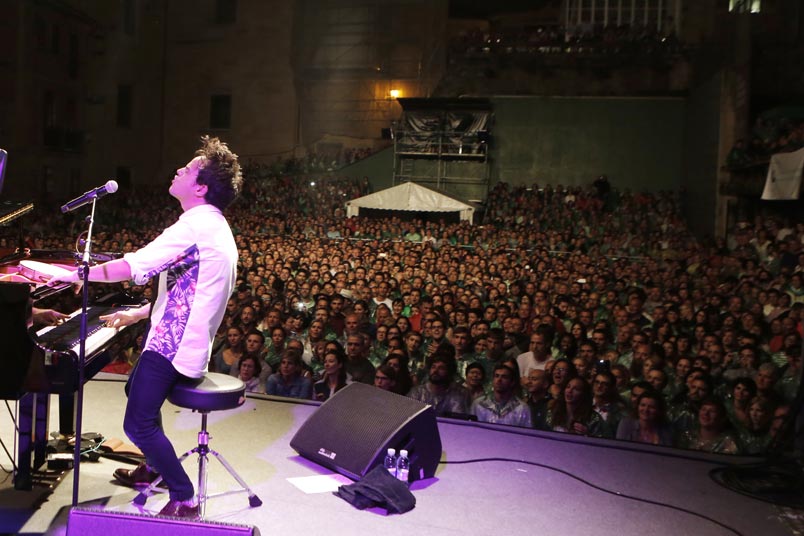 Jamie Cullum © Lolo Vasco_Heineken Jazzaldia

From 9 p.m. onwards the same stage will also be the backdrop for some of the best-known performers in this year's festival: Zahara and Dorian on Thursday, Stinus Vidal and Neneh Cherry on Friday, and two acclaimed Basque groups on Saturday night: Nogen and Belako.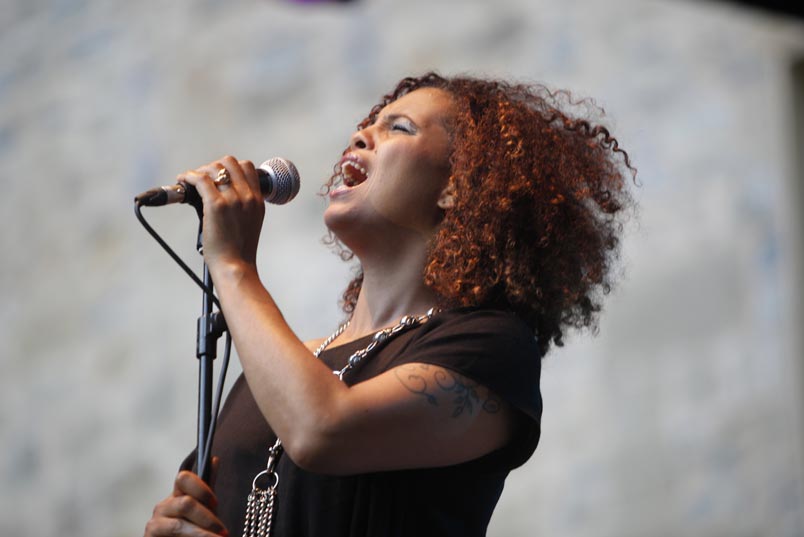 Neneh Cherry © Lolo Vasco_Heineken Jazzaldia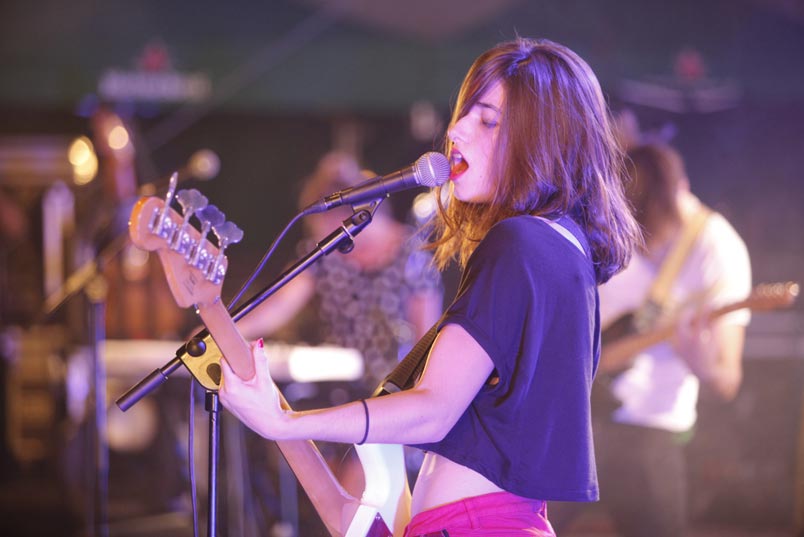 Belako © Lolo Vasco_Heineken Jazzaldia
It's clear that this is where the music's at, as the Heineken Terrace, the Frigo Space and the Coca-Cola Space are also in this area, three stages where there will be free open-air concerts from 6 p.m. onwards. Some of Jazzaldia's old friends will be performing on the terrace, such as the trio Elkano Browning Cream.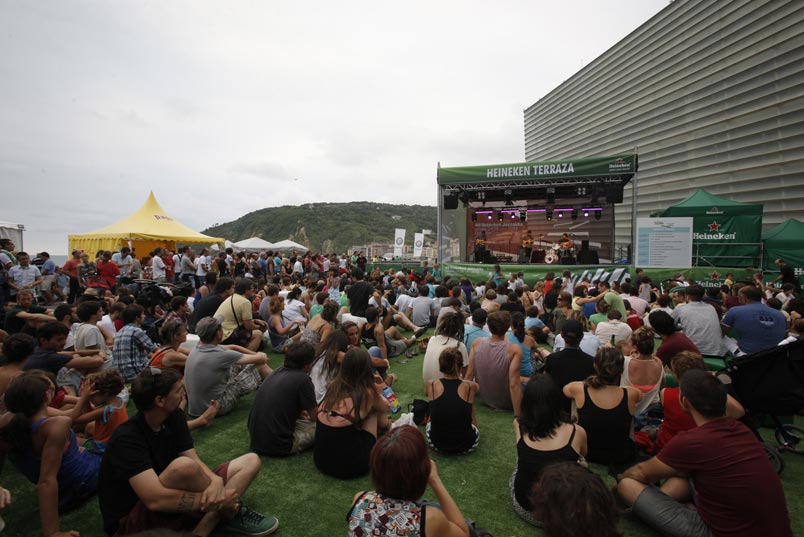 Heineken Terraza © Lolo Vasco_Heineken Jazzaldia
The Kursaal Auditorium will also be the venue for some top concerts, including John Zorna, a prime exponent of avant-garde jazz who will receive the Donostiako Jazzaldia Award and will play two sessions in a music marathon with 14 groups and over 30 musicians on stage.
International stars like Diana Krall, Joshua Redman or Maria Schneider will perform against the magical backdrop of the Plaza de la Trinidad, as will Silvia Pérez Cruz, accompanied by Toquinho and Javier Colina. Another top female vocalist, Martirio, will share the stage with pianist Chano Domínguez for a morning session at the Teatro Victoria Eugenia.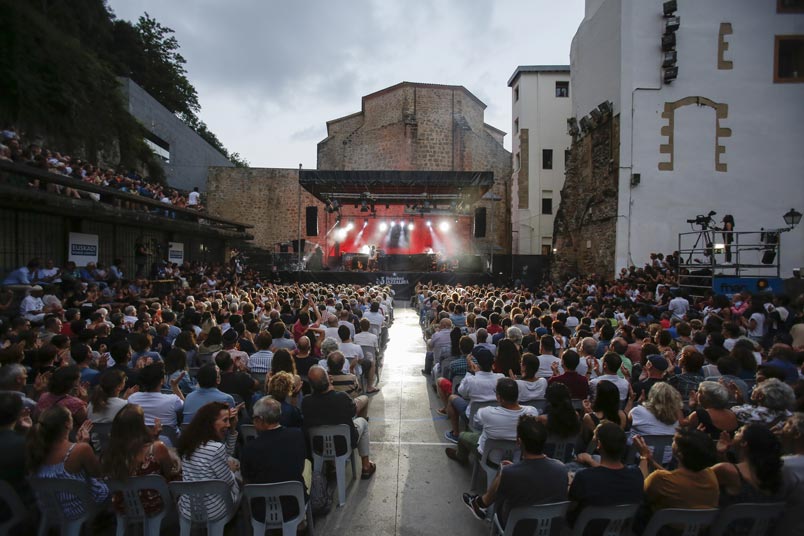 Trinitate Plaza © Lolo Vasco_Heineken Jazzaldia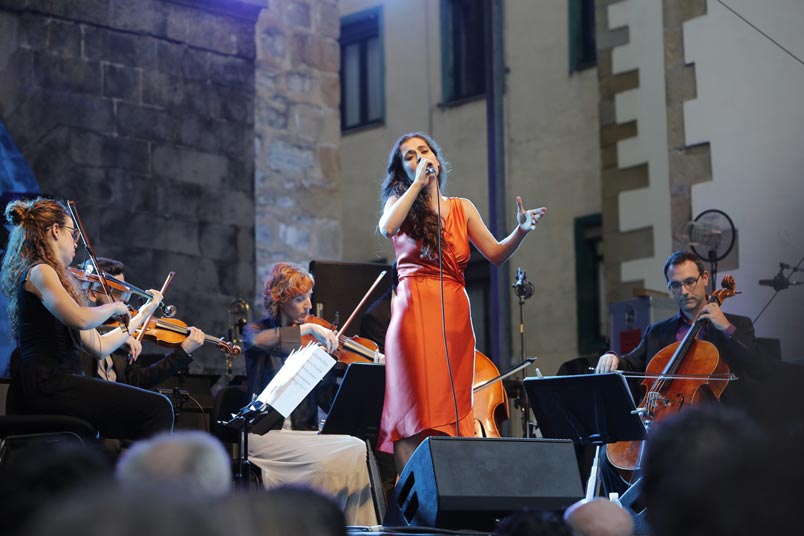 Silvia Perez Cruz © Lolo Vasco_Heineken Jazzaldia
In short, there'll be an all-star line-up, backed by an offer of morning conferences and concerts at the San Telmo Museum and with a long list of musicians and DJs performing at Nauticool, the music space right beside the city's port.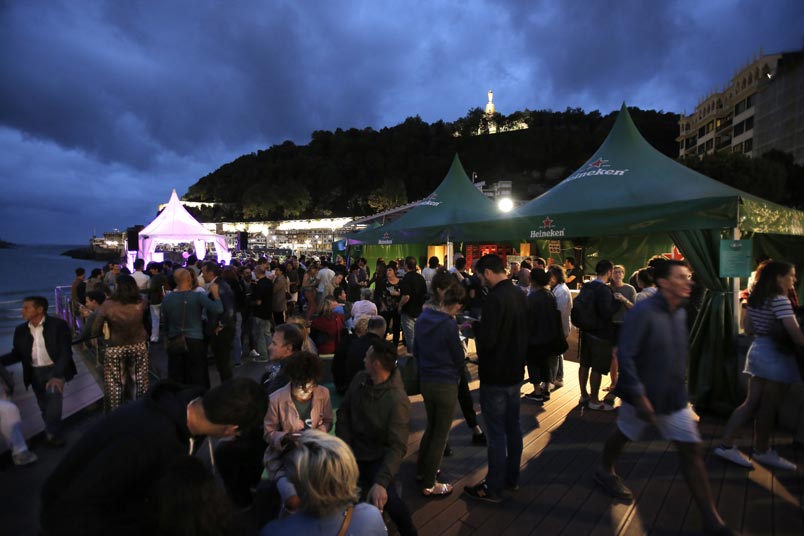 Nauticool © Lolo Vasco_Heineken Jazzaldia
Check out the festival programme and don't miss your chance to enjoy some superb music.